5 Style Rules We Learned From Lauren Conrad and Co. on The Hills, In Honor of the Show's 10th Anniversary
Hard to believe, but a decade ago today, Lauren Conrad's destiny was still unwritten: The Hills took to the airwaves (and took over your life) on May 31, 2006. It was a simpler time, when Lauren and Heidi Montag were still best friends, "Speidi" was a nickname for Spider-Man and Audrina Patridge was just the bikini-clad girl next door. Little did we know, the Laguna Beach spinoff would become a phenomenon — not only for the cast's relationship trials and tribulations but also for the way their Cali-girl style completely transformed your wardrobe for a few years in the late '00s. In honor of a decade of mascara tears and minidresses, we present the five most salient fashion rules we picked up from LC, Heidi, Audrina and Whitney. Sing it with us now, "Feel the rain on your skin…"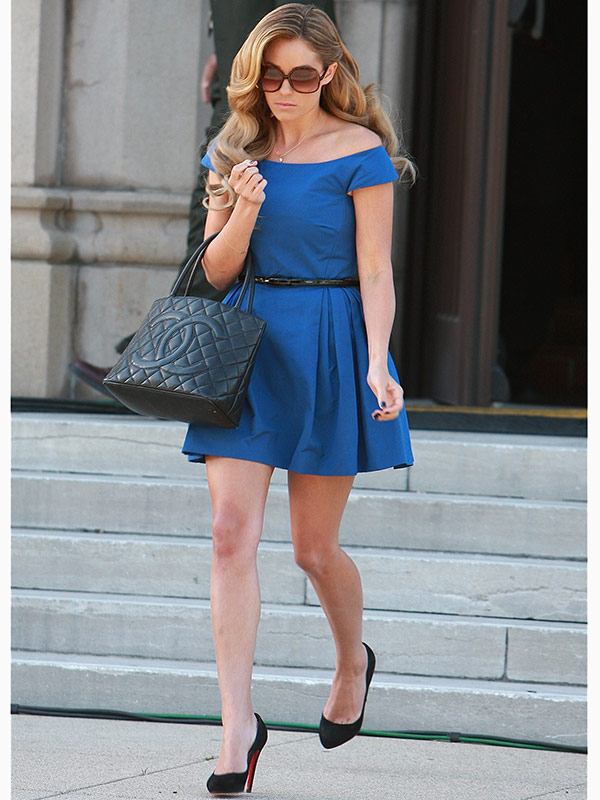 Splash News and Pictures

Rule 1: Always have a Chanel bag.
In season 1, LC was given the gift of a every fashion girl's dream accessory: a classic quilted Chanel bag, courtesy of then-boyfriend Jason Wahler. And every since that high-fashion moment, she, along with her co-stars, was rarely seen without the super-luxe label dangling from one shoulder throughout the series, right up until her final dramatic exit from the series.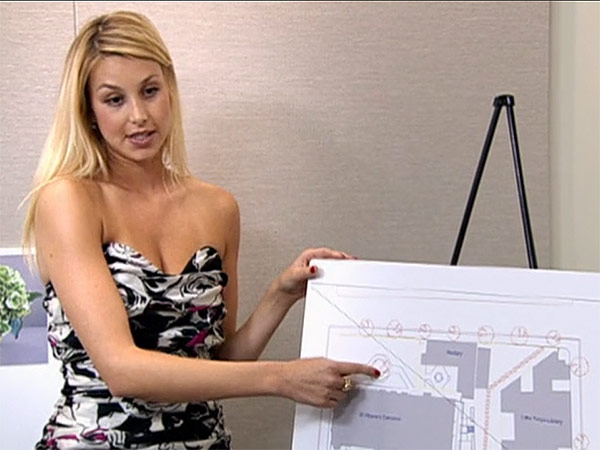 The Hills
Rule 2: Strapless tops are for the da club — not the office.
In season 3, Whitney Port gave a presentation at Teen Vogue's New York office while wearing a strapless floral number. Although she looked adorable, her boss Lisa Love informed her she "heard about the dress" she wore all the way back in L.A. (read: It was the talk of the office, and not in a good way.) So, ladies, take the wise Love's advice and leave your sweet, strapless tops for Les Deux — not your 9 to 5.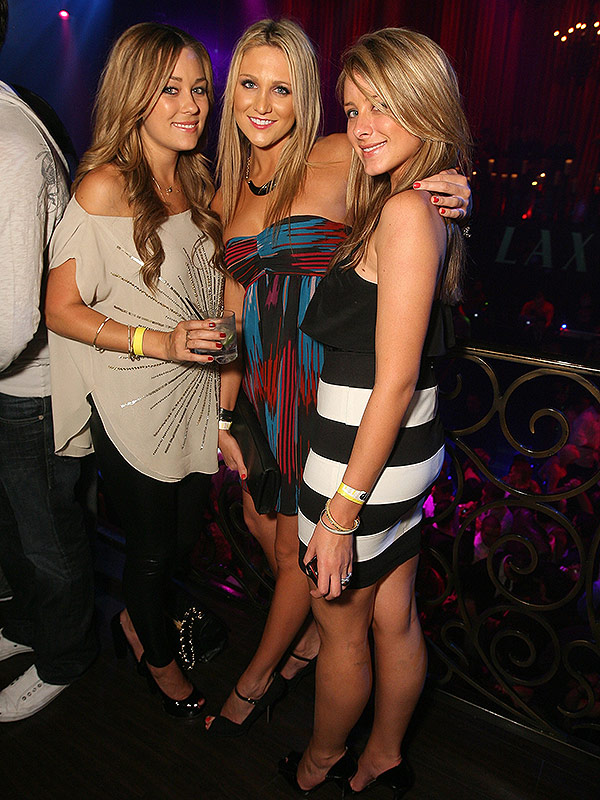 Jordan Strauss/WireImage
Rule 3: There's no wrong way to wear a Going Out Top.
After hours, it was those strapless tops' time to shine. Whether LC and co. were hitting up Area or even their local sushi spot, they were almost certainly wearing a satin strapless top, keyhole halter or empire-waist cami — preferably with jeans, a long necklace or two and sky-high heels. Bonus points for ruffles!
RELATED VIDEO: Whitney Port Opens up About Amplifying Drama for The Hills

RELATED PHOTOS: I Really Love My: Princess Kate's Nautical Outfit & More!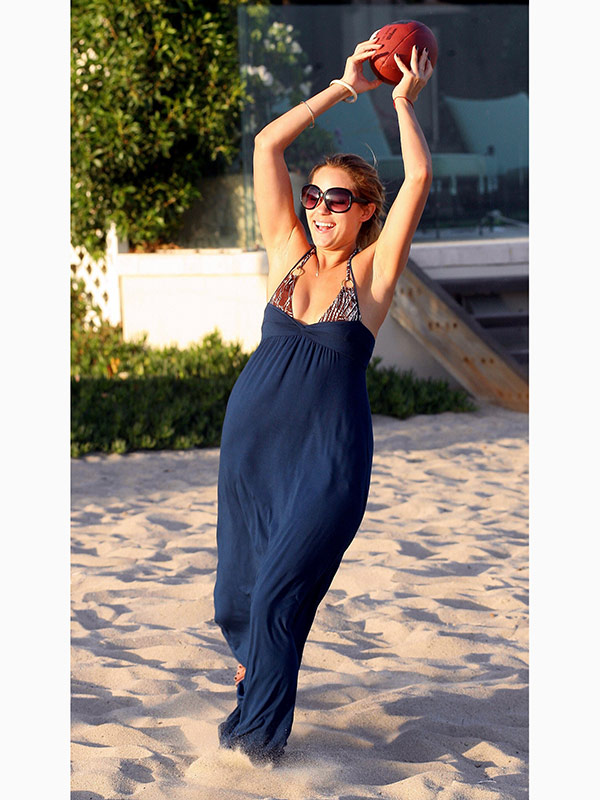 Splash News Online
Rule 4: Self-promotion is key.
By the time season three rolled around, Lauren was famous enough to launch her first clothing line, a collection of jersey dresses, tops and leggings true to her girly aesthetic. Already a savvy businesswoman, LC gave the line major exposure by wearing her own pieces in tons of scenes, including Brody's beach bonfire, above.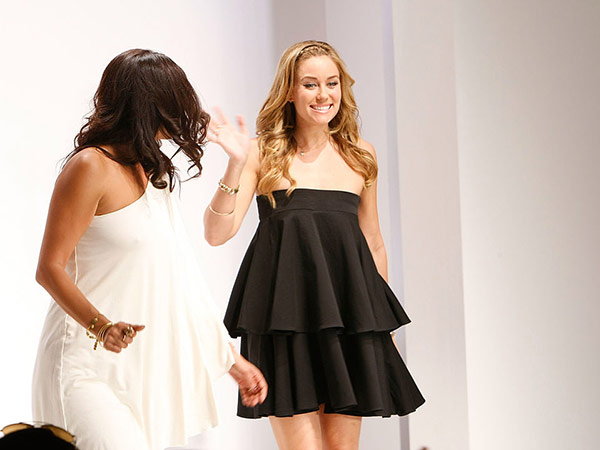 Michael Buckner/Getty
Also, we couldn't help but point out that Lauren held a fashion show for the collection that year at L.A. Fashion Week, while she was (ostensibly) still an intern at Teen Vogue. Very normal.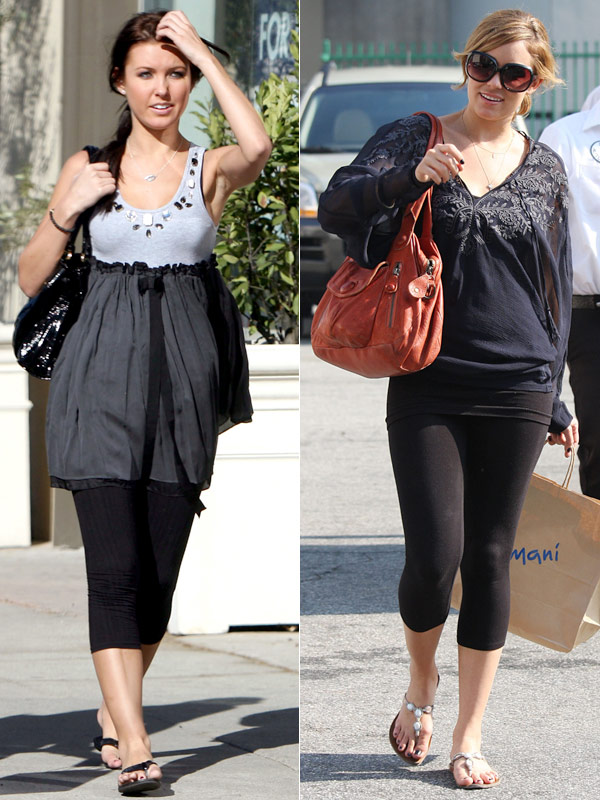 BAUER-GRIFFIN(2)
Rule 5: Cropped leggings + tunic = Instant outfit.
The girls of The Hills were pioneers of the athleisure of their day: a slightly oversize tunic (often accented with embellishments) worn over a pair of nondescript, cropped cotton leggings. To top off the look, bejeweled flip-flops were a must. We're still all about the leggings these days, but please, keep them ankle-length.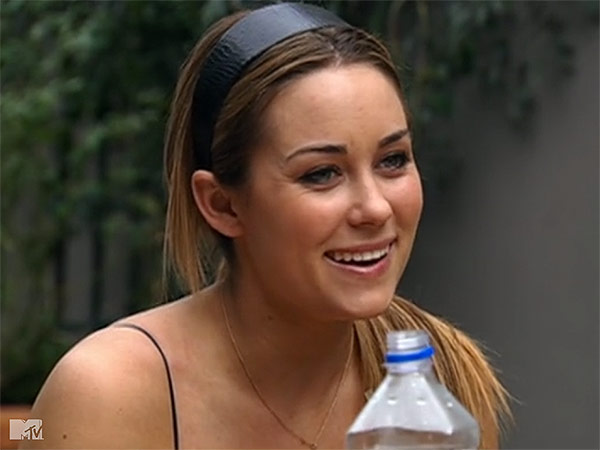 The Hills
Bonus rule: Nothing makes you look more 2006 than a wide headband.
Enough said.
If you're feeling nostalgic, we've got some good news: LC is heading back to the land that made her famous with a special 10-year anniversary special, set to premiere on MTV this August. She announced the news on Twitter earlier this morning:
Are you a fan of The Hills? Will you be tuning in to the show's anniversary episode? Share below!
–Lindy Segal and Sarah Kinonen