Kerry Washington Clarifies Her Magazine Cover Criticism: 'Airbrushing Is Not the Devil'
Kerry Washington has not been shy about speaking out about the pitfalls of Photoshop. Last year, she addressed fan concerns about her seemingly lighter skin on the cover of InStyle by tweeting that it was "an important [conversation] to be had." And just last week, she expressed dismay about her AdWeek its altered (and unrecognizable) cover photo of her. "It felt strange to look at a picture of myself that is so different from what I look like when I look in the mirror," she said in a caption for an Instagram post she put up of the cover shot.
But the Scandal isn't ready to paint all digital touch-ups with the same negative (air)brush.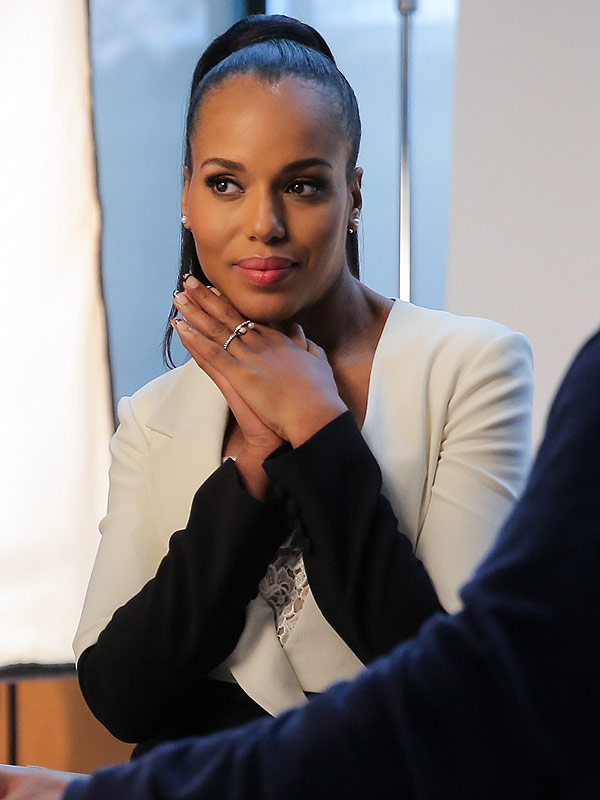 Buchan/Deadline/REX/Shutterstock
During a conversation with Oprah Winfrey at Super Soul Sessions (Series 2) in L.A. this weekend, the 39-year-old addressed her previous comments. "I want to be really honest," she said. "Airbrushing is not the devil. It's not all horrible."
RELATED: Kerry Washington Shocks Her Biggest Fan With a Personal Phone Call
She appreciates the work of the touch-up team when it comes to the occasional blemish or errant fabric. "I've had days where I've shown up to [shoot] the cover of [a] magazine on a more hormonal day of the month and have a big red dot [on my forehead]," she said. "They say we'll take care of it in [post-production] and I've never complained about that. Maybe that is wrong. I mean, I need something, sometimes! You know, a wrinkle in a dress, you want to smooth that out in post, that's great."
RELATED: Kerry Washington Only Reads Her Comments When She's Nearing Therapy Days
RELATED VIDEO: Kerry Washington Talks About Going Makeup-Free

The problem, she said, is when it goes too far. "I was very taken aback and very uncomfortable about looking at an image that I did not recognize as myself," she told Winfrey, referring to the recent AdWeek cover. "I felt like, in a way, that is not okay with me because that echoes that little girl that thought I wasn't enough. And I know that I am enough, so don't make me feel like I'm not enough by changing me to fit some idea of what you think I'm supposed to look like."
Washington credits this outspokenness to making her successful. "I didn't really conform," she said of how she made it in Hollywood. "I didn't really change those things that people told me I had to change. I don't think I was going to be awarded for being someone else because I never have been."
"Honestly—I've never had this thought before sitting here with you—but I think I spent the first 20 years of my life trying to be somebody else. I just don't have the energy at this point."
Tell us: Do you agree with Kerry Washington's thoughts on airbrushing?

—Sharon Clott Kanter, with reporting by Danielle Garlock