What's the Secret Word on All of Ellen DeGeneres's Shoe Designs?
Hot off the success of her lifestyle line, comedian and TV host Ellen DeGeneres has launched a shoe collection! The 10-piece range ED Ellen DeGeneres is available exclusively at Nordstrom.com and in stores now. And it was important for the star, who has said that she's inspired by "everything positive, good, happy and beautiful," to send a message through her shoes. "Every pair of shoes has the word 'love' written in it," DeGeneres tells PeopleStyle. "So you're literally spreading love with every step you take. I don't know what more the people want from me!"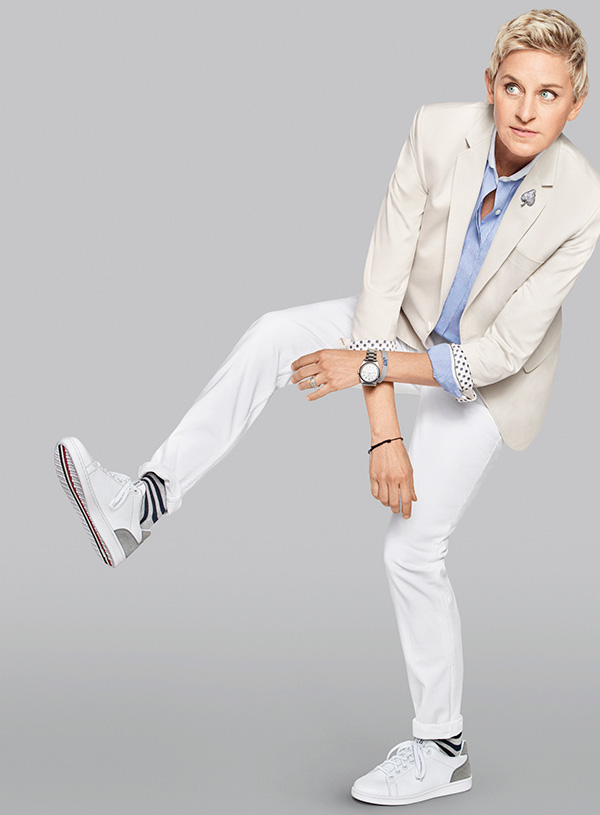 Doug Inglish
With Ellen's love comes pure comfort, and not just because she's often breaking out funky dance moves.  When we asked her what we'd learn by walking a mile in her shoes she said, "Well, you would probably be running towards a computer so you could watch a web video of a cat taking a bath. And you would learn that I have a slight pronation in my right foot."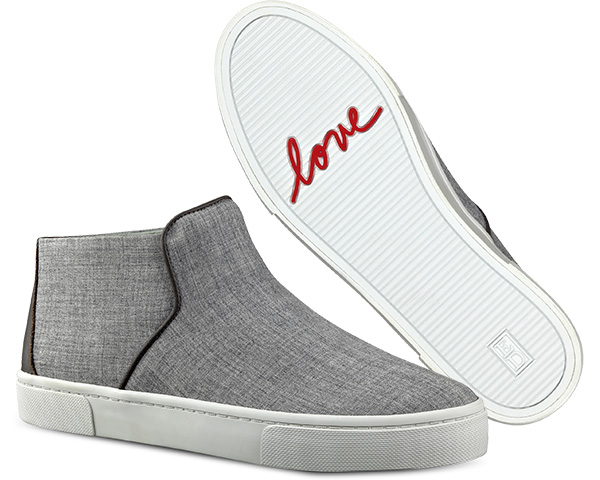 Courtesy ED Ellen DeGeneres
As for her design meetings? "It's like any other meeting," she says. "We talk about ideas, then at the end, we light candles and sing hymns."  Her color choices are super-practical, like the textured gray on her "Fallon" slip-ons (above). "The reason I chose neutral colors is because I don't have to pick a favorite," she says. "They all go with everything and that's what I love about them. I almost went with all shades of magenta, but I'm happy I stuck with neutrals."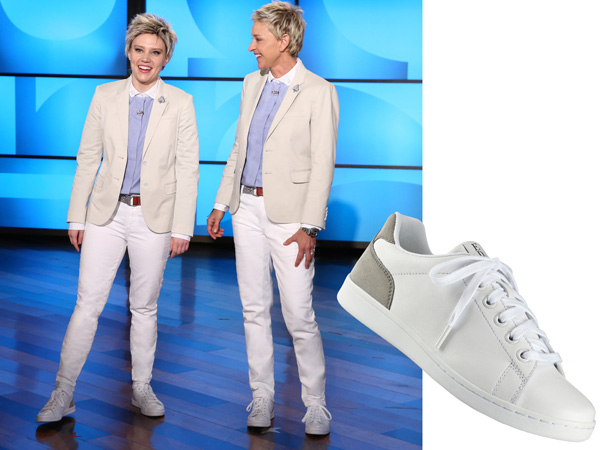 Michael Rozman/Warner Bros; ED Ellen DeGeneres
Though one of DeGeneres's favorites is the classic "Chapala" sneaker (above), which she and Saturday Night Live's Kate McKinnon wore on her show in February, her wife Portia de Rossi is a fan of the summery styles. "Portia loves my shoes, especially the sandals," she says. "And she's lucky I love her– I can get her a 20% discount."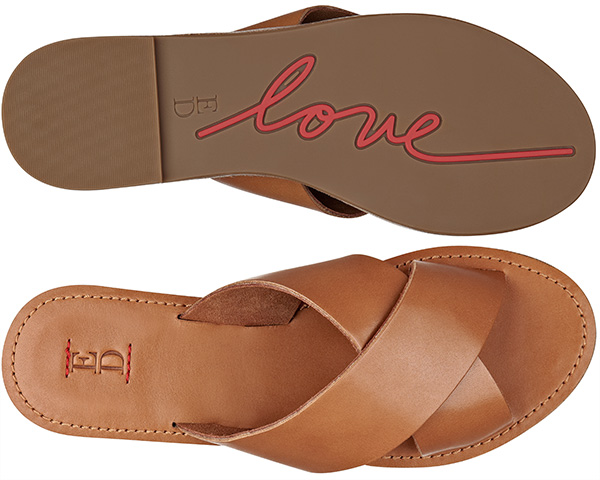 Courtesy ED Ellen DeGeneres
We could totally see de Rossi in both of the sandal designs: she could pair the "Sydney" sandal (above) with a boho jumpsuit, and the "Stella" wedge (below) would be perfect with a ladylike midi.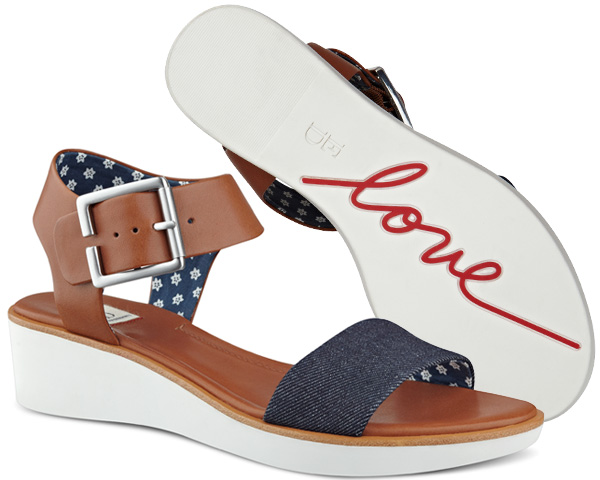 Courtesy ED Ellen DeGeneres
But what has DeGeneres learned from helming her own design brand? "That I am the most powerful woman in the world!" she jokes. "Can you write in that I do an evil laugh?"
–Catherine Kast