Dakota Johnson Goes Blonder (Just Like These Other Stars Brightening Up for Winter)
Dark hair for winter may be thing of the past — Dakota Johnson, Jessica Simpson, and Sofia Richie all went lighter this week — proving that the best way to fight cold temperatures might be with bright blonde locks.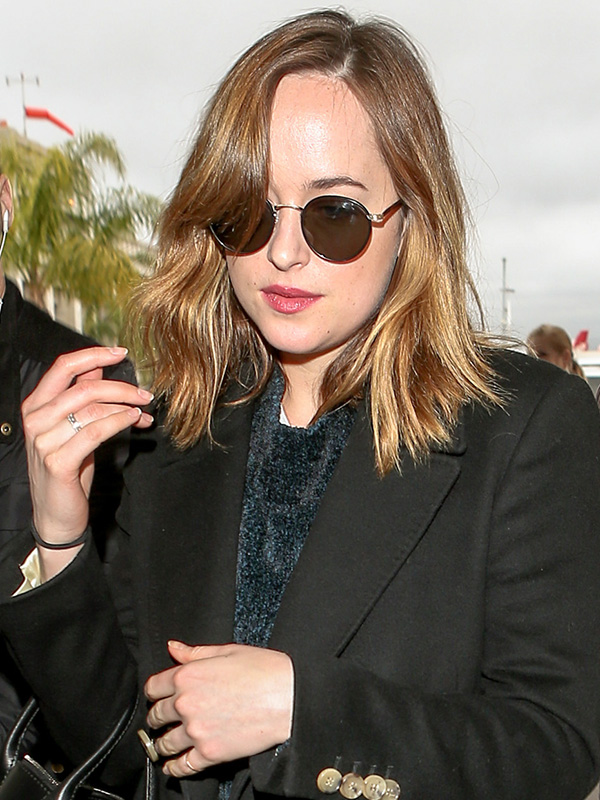 FameFlynet


After months of sporting a rich brown hue, Johnson was seen out and about in LA with blonder-looking highlights at her ends. And judging by her still-brunette roots, it looks like she may be slowly creeping back over to the bright side. After all, we knew her as a blonde before she went dark for her role in Fifty Shades of Grey.
RELATED: 7 Ways to Style Your Bob, Brought to You by Khloé Kardashian
Jessica Simpson also spent some time at the salon this week — the singer went even blonder and put her extensions back in! Her colorist, Rita Hazan, tells PeopleStyle of the change, "I did make it blonder, but it's more tone on tone, pale sun kissed blonde. She loves to change it around- a slight change in tone or lightness can make a big difference."
Hazan posted a photo of the singer at the salon showing off her brighter, longer, textured waves — complete with her husband, Eric Johnson, getting a cut in the background. Who says date night can't be spent at the salon?
RELATED VIDEO: Jessica Simpson's Changing Looks!


And the blondest of them all, Sofia Richie, debuted her new look on Instagram Tuesday. The star went back to her full-blown platinum tresses — this time, with an ashier almost-white shade instead of the yellow-toned warm blonde that she had prior.
Who's do you like the best? Tell us below!
–Jillian Ruffo