What We're Buying: Carmen Electra's Perfect-Skin Solution
Have you bought anything you loved lately? In the PeopleStyle offices, the answer to that question is usually "Yes." We love to share our absolute can't-miss picks in our gallery, What We're Loving Right Now — as well as the go-to skincare of actress Carmen Electra (who just launched a new scent with FragranceNet).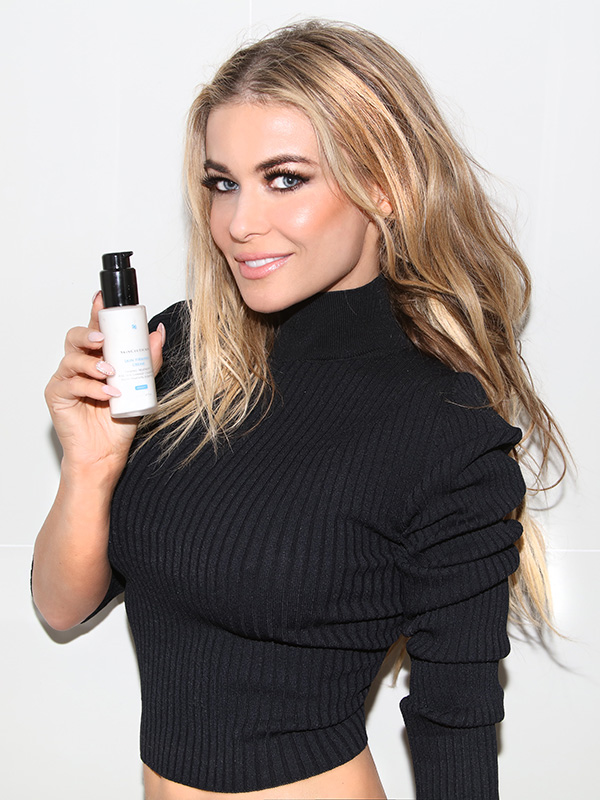 Courtesy Carmen Electra


Carmen Electra, actress, TV host and fragrance entrepreneur: A product I absolutely cannot be without is SkinCeuticals Skin Firming Cream. Growing up, I would spend long summer days in the sun trying to get as tan as possible, not realizing the long-term damage I could possibly be causing. About five years ago, a well-known dermatologist recommended the SkinCeuticals line to me after my first visit. I began using the firming cream religiously, and started to see major changes in my skin. It became much smoother, tighter, and moisturized. I tried many other products in the past, but they usually left my skin way too dry or too oily. I use it on my face every day before I apply makeup, and after I wash my face with SkinCeuticals Purifying Cleanser, which I'm also obsessed with. I highly recommend this cream if you are looking for something to enhance, hydrate, and improve the health and appearance of your skin!
RELATED PHOTOS: What We're Loving: Our Editors' Favorite Style Finds
Check out Carmen's new scent, "Carmen Electra", on FragranceNet.com, and check her out as the host of Ex Isle on WeTV Fridays at 10:00 p.m. EST. And be sure to follow her on Twitter, Facebook and Instagram for more stylish updates!
RELATED VIDEO: Style Tracks: The secrets of Reese Witherspoon's street style!