The Famous Faces You Won't See on Victoria's Secret Fashion Show Runway (Sigh, Karlie Kloss)
While everyone is going crazy for the newbie models who are hitting the runway at the Victoria's Secret Fashion Show (Gigi! Kendall!), we'd like to take a moment to think of those angels who have flown away to other projects.
Okay, they're all still with us, but they just won't be strutting their stuff in giant wings, pom-poms and other mildly ridiculous (but somehow, still sexy) get-ups. Here's who we'll miss most: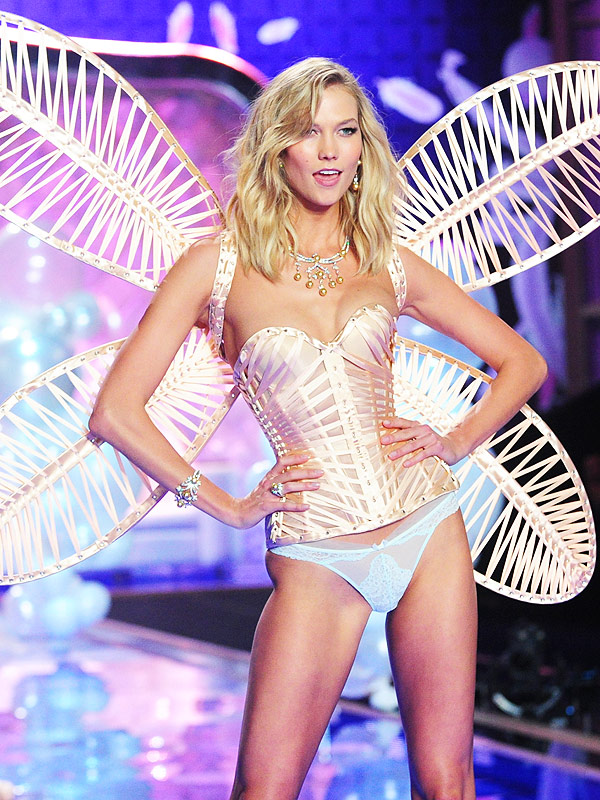 Heather Wines/CBS
KARLIE KLOSS
Back in February, we learned exclusively that Kloss was hanging up her wings so she'd have more time to focus on her studies at NYU. #Priorities. Still, something tells us that she'll be watching the live stream from her couch with her bestie Taylor Swift (who's also a pretty much an honorary Angel, in case you missed it) and some fresh baked cookies.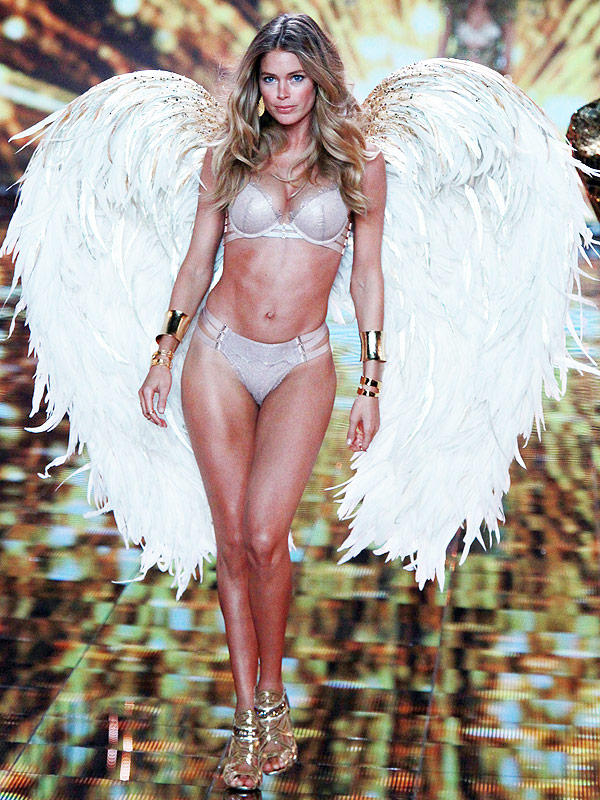 Antonio de Moraes Barros Filho/WireImage
DOUTZEN KROES
Though news of her retirement didn't surface until after Kloss's announcement, Kroes — a seven-year VS vet — left the brand in December of 2014. "Doutzen had a lucrative opportunity in Europe and it would have conflicted with her VS obligations," president Ed Razek said. But she's been posting lots of throwback images of the show, which she calls a "highlight" of her career. She wrote: "Last year I knew it was going to be my last show so I secretly enjoyed it realizing that every good thing comes to an end and I will be forever grateful."
Let's also keep in mind that Kroes has enjoyed some crazy successful high-fashion runway moments this year, walking in Versace, Balmain and more.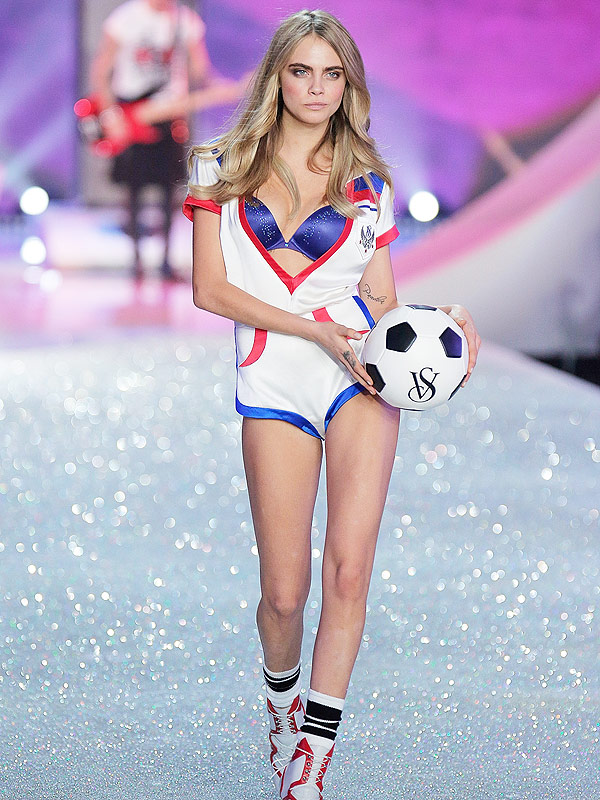 Getty
CARA DELEVINGNE
On the same day as last year's show, Delevingne walking arm-in-arm with pal Kendall Jenner on a library-themed runway for the Chanel's Métiers d'art show in Salzburg, Austria. That's a good excuse. But we're wondering what this year's is, since she hasn't posted anything on social media about VS specifically. That said, she is working out, so we haven't given up on a Cara cameo just yet.
RELATED PHOTOS: How Victoria's Secret Angels Get In Shape For the Show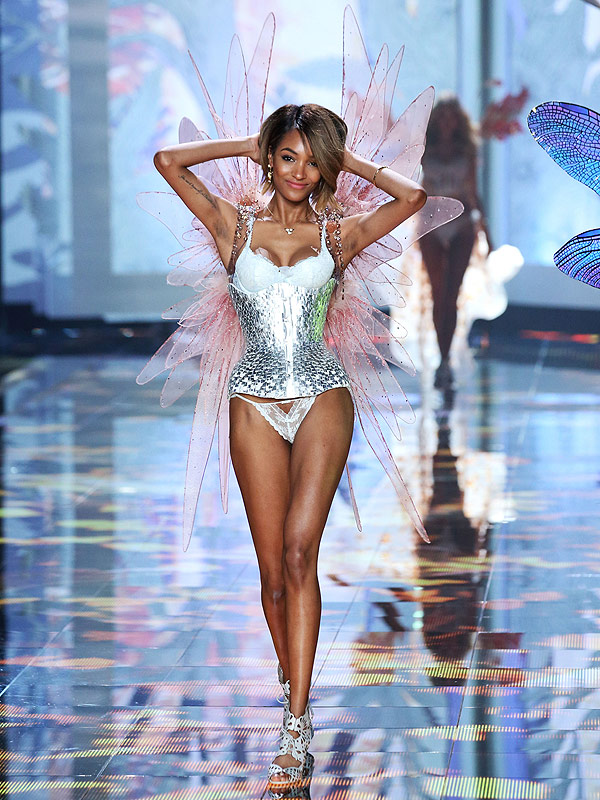 Getty
JOURDAN DUNN
She's got one of our fave foodie Instagram accounts and a totally amazing cooking and travel show "How It's Dunn", but we won't see the supermodel and cover girl walk this year. She appeared in the show for the first time in 2012, the first time Rihanna performed. After Ri cancelled her performance last week to keep working on her album, Dunn revealed on Twitter (it's since been deleted) that she didn't make the cut: "Feeling so much better about not doing BS…sorry I mean VS now that Rihanna isn't doing it also," she wrote.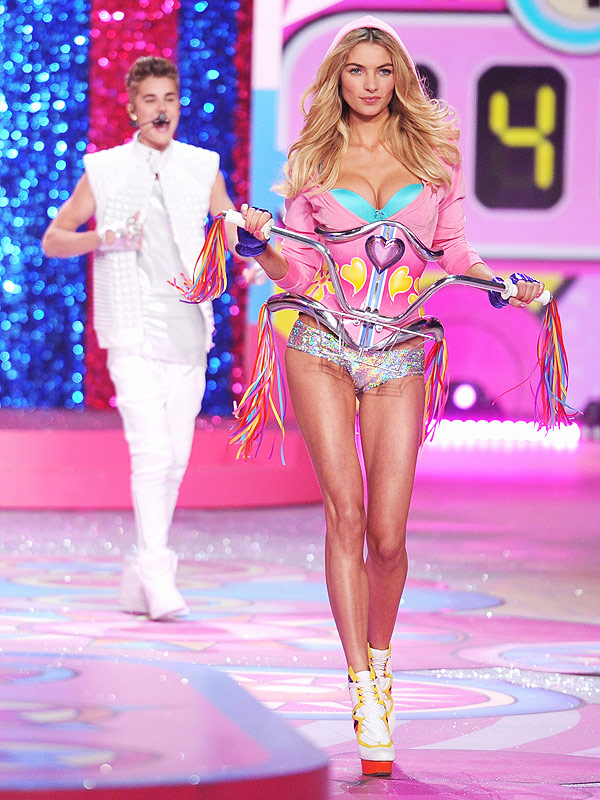 Getty
JESSICA HART
After dissing show performer Taylor Swift in 2013, Hart was missing from last year's lineup. And so far, her social media (and VS's) shows no signs of her pre-show prep. Womp womp. What can we say, we love a girl acts totally cool when Justin Bieber gets all up in her bicycle leotard thingy and who admits to adding some padding to her runway bra (see :45 from her 2013 fitting!)
RELATED VIDEO: See Gigi Hadid Get Her Wings and More

Tell us: Who will you miss most from the show's past star-studded line-ups? Will you watch this year?

–Catherine Kast