Vanessa Hudgens' Hair Now Reaches Her Belly Button (PHOTO)
The mermaid hair is back! Vanessa Hudgens debuted new super-long hair strands Thursday, thanks to at least 6 inches of extensions.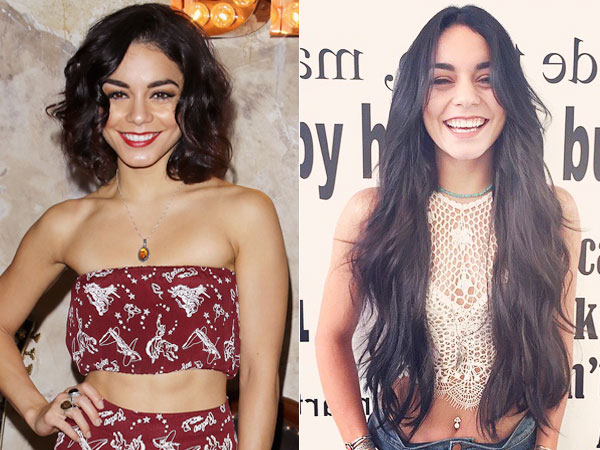 Jim Spellman/WireImage; Courtesy Nine Zero One/Instagram
"Can you paint with all the colors of the wind? @riawnacapri @nikkilee901 @ninezeroone," the actress jokingly captioned the photo of her new do, which now falls below her belly button piercing.
The added length is courtesy of celeb-loved hair stylist Riawna Capri, who created a long, layered style that seamlessly blended in with the star's bob.
RELATED PHOTOS: 8 Bold Star Nail Art Looks That Will Make You Rethink Your Go-To Summer Hue
But going from a chic shoulder-grazing bob to mega extensions overnight (without a transitional length) isn't new for Hudgens. In fact, the extreme switch-up is expected from the star, who loves to play with her hair.
"I change my hair with the seasons — I gotta do something different," she previously told PEOPLE. "And I'm just an extremist. I either need short hair or long hair. There's no in between for me."
What do you think of Vanessa's super-long new do? Share below!
–Sarah Kinonen
Follow @sarahkinonen
RELATED VIDEO: Vanessa Hudgens Kicks Off People's World's Most Beautiful