What We're Buying: Abigail Spencer's All-Time-Fave Headphones
Have you bought anything you loved lately? In the PEOPLE StyleWatch offices, the answer to that question is usually "Yes." We love to share our absolute can't-miss picks in our gallery, What We're Loving Right Now — as well as True Detective star Abigail Spencer's beloved headphones.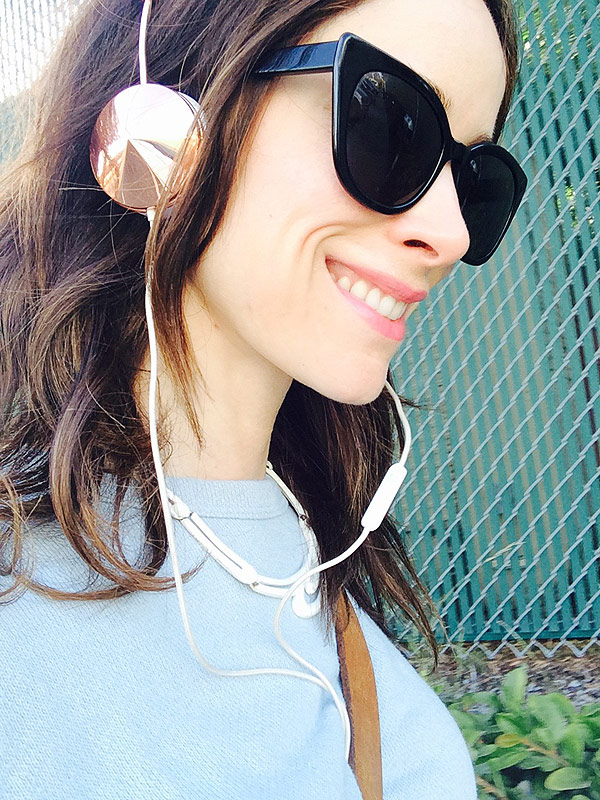 Courtesy Abigail Spencer
Abigail Spencer, Actress (and PEOPLE guest blogger!): "The FRENDS 'Layla' headphones are the banana jam. I have very tiny ears so I have to wear over-the-ear headphones, since ear buds don't work for me. When I found these 'oil slick' and 'rose gold' be-wowza headphones I knew I had to have them in my life and on my ears. They also have great sound; I do all my calls on them. And then I put them around my neck and they are like a piece of jewelry. I lurve them! I even dyed my hair purple to match (below!). Men stop me all the time and ask me where I got them and that they'd like to get them for their wives and girlfriends. I love that!"
RELATED PHOTOS: What We're Loving: Our Editors' Favorite Style Finds
Catch Abigail Spencer in season 2 of HBO's "True Detective," premiering June 21, as well as season 3 of SundanceTV's "Rectify," debuting July 9. And follow her on Twitter and Instagram in the meantime!
RELATED VIDEO: Why Colin Farrell agreed to be a copy again in True Detective