Alexa Chung: I Hated Being Called an 'It Girl,' but Now I Embrace It (and Shop in the Kids' Department)
Alexa Chung is no stranger to multitasking. Apart from her role as an on-air personality and author, she's inspired a Mulberry handbag, created a nail polish collection and has now taken on denim. So when they first called her an "It Girl," it kind of irked her.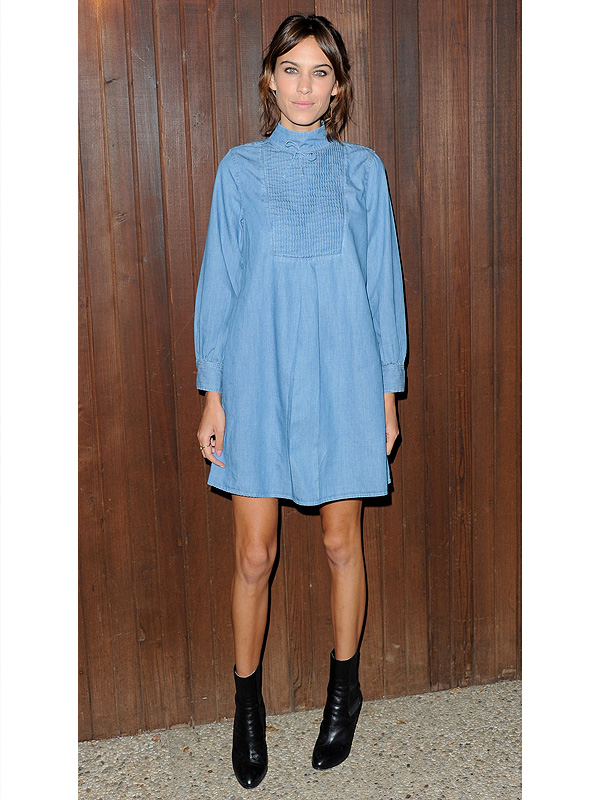 Jon Kopaloff/FilmMagic

"I got quite upset because I felt like it didn't represent what I was doing," Chung said at the L.A. launch event for her Alexa Chung for AG clothing collection. "I was a TV host at the time and a journalist and I thought 'That's ridiculous, that's for people who have really wealthy dads and don't do anything for a living.' But now I think the meaning of that term has been reevaluated. With Tumblr and Instagram stars it's applied to a larger variety of women who are doing quite interesting things and I figure yeah, it's actually very flattering."
Though Chung is well versed in the world of fashion, not only as a model but as contributing editor for Vogue U.K., there were some things that she had to reconsider when designing for the every day woman. "Modeling taught me a lot about aesthetics and how things read on camera versus how they fit in real life," she said. "I've been on so many shoots where it looks fabulous from the front but you turn around and you've got seven pins and bulldog clips and you look like Edward Scissorhands from behind. It made me aware of how clothes drape and how they fit and how just because something looks good on the runway it doesn't mean it translates for real life."
RELATED PHOTOS: Love Her Outfit! Star styles worth stealing
When she was tapped to create the collection for AG, Chung relied less on her encyclopedic knowledge of fashion and more on her own gut. "I love clothes but I don't follow fashion as much as people think I do," the model turned TV Host and designer says. "I just like what I like, and it's very flattering that a small section of people think its OK-ish."
Next up? Chung wouldn't mind having her own collection — "Alexa Chung full stop!" — but for now, she doesn't mind giving some advice on what every "It Girl" should have in her closet: "A leopard print coat, a good pair of AC for AG skinny jeans, a pair of Converse (you can run away from people!) a mini skirt (you can keep them excited!) and moisturizer."
And don't think you have to break the bank to approximate her style, either. Chung finds her best bargains in the kids' department — which she says has great finds even for those of us who aren't junior-sized. "Jet Rag in L.A. sells rings at the counter for children, they expand and they have like, ladybugs, you know those '90s rings? They're really cool," she says. There you have it (or "It," as the case may be.)
Do you shop in the kids' department? What do you think of her tips?
–Raha Lewis