Paris Hilton on Engaged Sister Nicky's Bridesmaid Dress Choices: 'It's Her Day - Whatever She Wants Me To Wear, I Will!'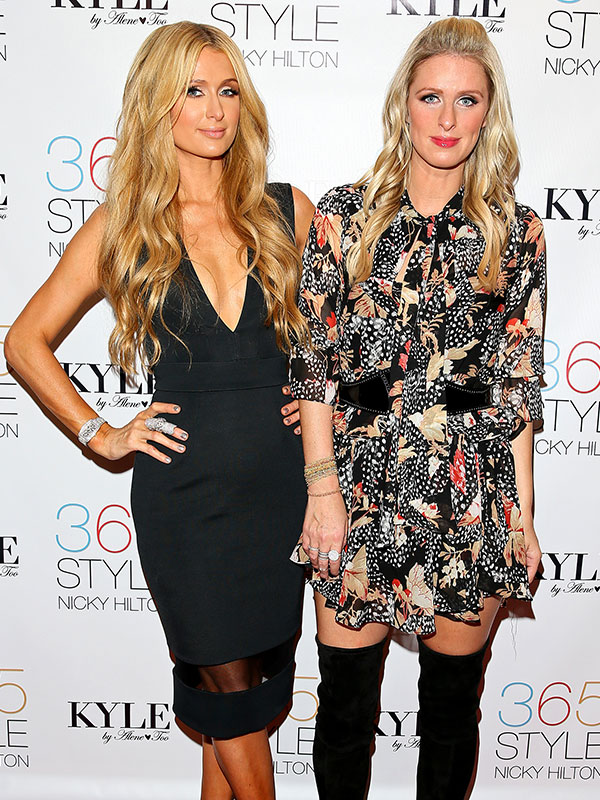 JB Lacroix/WireImage

What did the Hilton sisters chat about when they were growing up? Fashion do's and don'ts.
"We definitely [gave] each other advice," Nicky Hilton tells PEOPLE at her 365 Style book party (hosted by aunt Kyle Richards) in Beverly Hills Tuesday night. "I would always try and tell [Paris] to not be so matchy-matchy and she would encourage me to wear more colors and have fun with accessories."
But Paris won't be giving any style tips to her younger sister — who just got engaged in August — for her wedding.
"It's her day so whatever she wants me to wear, I will," says Paris, 33, who admits she started crying when she heard the big news. "But I know that Nicky has impeccable taste so the bridesmaid dresses are going to be beautiful."

RELATED PHOTOS: Stars' favorite clothing in "I Really Love My…"
We would expect nothing less from Nicky, 31, who recently collaborated on a clothing collection, Nicky Hilton for eLUXE and penned a new book about her fashion philosophy: the 365 method.
"There [are] three main occasions that women dress for in their life and everyone's threes are different," explains Nicky, 31. "Mine are day casual, business and special events, and I pretty much wear six staples, five accessories. If you stick to that road map each season you'll have a wardrobe full of things you're going to actually wear."
So with all her busy fashion launches, the busy socialite says there's not much to talk about in the way of wedding details — bridesmaid dresses or otherwise. "We haven't started yet!" she says with a laugh. "We're about to."
And as to whether her fiancé James Rothschild will lend a hand on the details for their special day? "I think he definitely wants to have input, but I think he'll let me and my mom figure it out," says Nicky.
–Mariah Haas