Double Take: Chrissy Teigen and Kris Jenner Wear Same Jacket During Kimye Wedding Weekend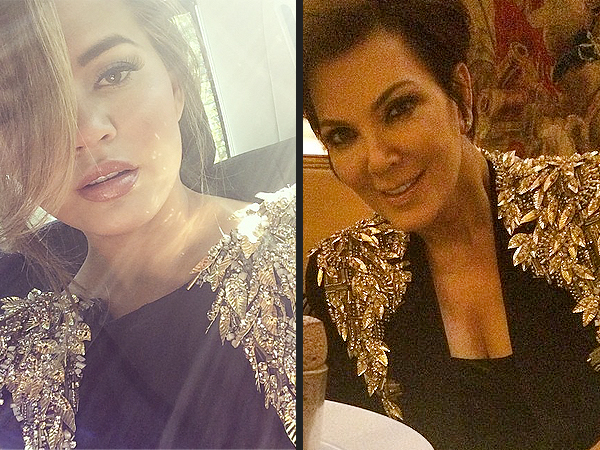 Courtesy Chrissy Teigen; Courtesy Kris Jenner
Who wore it better?
While en route to Kim and Kanye's ceremony, Chrissy Teigen posted a glamorous selfie from a car. And besides her amazing hair and makeup, we couldn't help but notice that we had seen her beautiful ensemble before.
Well, it looks like we weren't wrong because Kris Jenner rocked the same black and gold embellished Alexander McQueen jacket two days earlier while at dinner in Paris, according to an Instagram photo posted by Kardashian's BFF Jonathan Cheban.
The stunning crepe blazer doesn't come cheap: it retails for $8,950 on Net-A-Porter.
This wasn't the only double take we made during the Kimye festivities. Khloé Kardashian wore the same embellished Valentino minidress her mother wore a little over a month before.
—Michele Corriston