Dress Disaster! Donna Karan Oscar Gowns Go MIA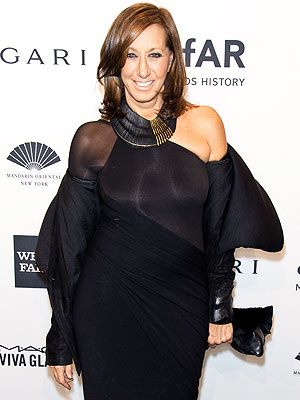 Gilbert Carrasquillo/FilmMagic
Imagine this scenario: You're the head of PR for a huge design house and in charge of getting your label's Oscar dresses to L.A. for a very important celebrity fitting. Then somehow the gowns get lost in transit, less than a week before the big show. That's exactly what happened to Donna Karan's publicist Aliza Licht (aka: one of our favorite people on social media). And of course, Licht documented the whole fiasco on Twitter.
For us, reading the string of Tweets was like a non-stop action film. Will the LAX airport staff find the gowns? Will they make it to the celebrity on time? What happens if they don't? Are we going to see a star in some stapled-together satin? (And why does this happen to designers so often?) Seriously, it was touch-and-go for a while.
RELATED PHOTOS: See our Oscars gown predictions!
We also really want to know who "Celeb X" is. We have a few guesses, but mainly we want to hear your predictions. First read the "Adventures of the Donna Karan Oscar Dresses" saga below. Then share your thoughts in the comments!
–Brittany Talarico