Jessica Biel May Have Just Won #TBT With This Hilarious '90s Photo
Thursday is not just our favorite day because it's closest to Friday. It's also the day we check our Instagram feeds on an hourly basis for #TBT posts. And thanks to Jessica Biel, we found possibly our favorite throwback photo of all time. (Seriously, we can't look at it without laughing.)
The actress shared the above pic of herself in an outfit that probably looks familiar, because you wore something similar in the late '90s. (Or at least we did.) "I circled everything that's wrong with this picture. #TBT," she captioned the snap of her flare jeans, tube top and, yes, we think those are rubber Rocket Dog platforms on her feet.
RELATED PHOTOS: See more hilarious celeb Instagram pics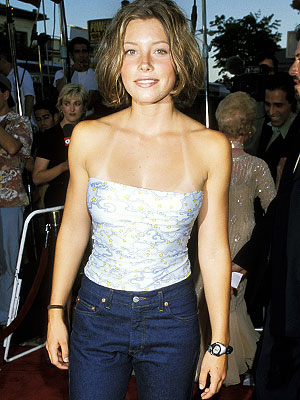 Jim Smeal/Wireimage
We did some digging on the photo and found out Biel (and her tan lines) hit the red carpet in this ensemble at the 1998 premiere of Halloween H2O in Westwood, Calif. The outfit looks straight out of Mary Camden's closet, which makes sense because this was at the height of Biel's 7th Heaven fame. (It was also the height of husband Justin Timberlake's ramen noodle hair to give you more pop culture historical reference.)
What do you think of Biel's TBT moment? Do you have a similar photo in your arsenal? Share your thoughts below!
–Brittany Talarico