Kacey Musgraves's Light-Up Boots: The Best Accessory at the Grammys?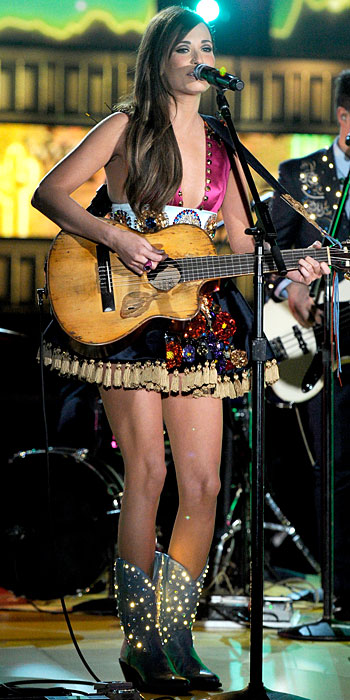 Kevork Djansezian/Getty
Kacey Musgraves might have walked the red carpet in a very L.A. outfit — a nude Armani Privé confection and Jimmy Choo heels — but when she took the stage at the Grammys she went all-out Nashville.
The Grammy winner for best country album and best country song wore a pair of light-up cowboy boots for a fun performance of her hit "Follow Your Arrow." (And her mini light show totally reminded editors of Carrie Underwood's laser projector dress at last year's Grammys.) Musgraves paired her fancy footwear with an even fancier mini dress, which she gave fans a sneak peek of earlier in the night.
RELATED: Make your own Grammys Best Dressed list here!
As for her Armani moment, Musgraves felt totally glam in her bow-embellished, sparkling gown. "I feel like I'm floating," she shared. Catch a video of Musgraves's performance below. What do you think of her boots? Did you like her style? Share your thoughts in the comments!

–Brittany Talarico