Salma Hayek Gets Auburn Highlights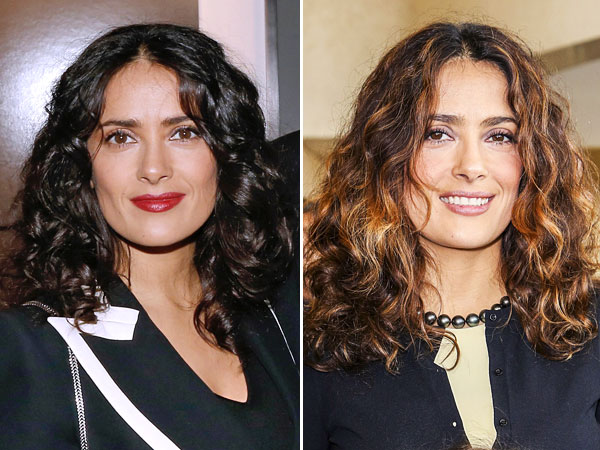 Getty; Bauer-Griffin
Katie Holmes's six-inch cut wasn't the only surprising hair news to happen this weekend. Salma Hayek — who's been a dark brunette for most of her career — went for a bold color change as well.
The actress stepped out with reddish-blonde highlights at the Rêve d'Enfants AROP charity event in Paris, a noted departure from her rich brown shade. But her go-to center-parted curly style stayed exactly the same. And while we don't know if it's for a role or for fun, we're into it — the sun-kissed color complements her complexion. (Salma, if you're reading, we'd also like to know what your curly-hair secret is for keeping your waves so smooth and shiny.)
RELATED PHOTOS: New cut! New color! Vote on all celebrity hair changes here!
While editors are always loving her hair, Hayek also hit a style high note a few weeks ago nabbing the top spot from PEOPLE readers on our Best Dressed List.
"I'm not really a fashionista," she told InStyle earlier this yer. "I have an eye. I can pull it together, but a lot of the effort I make is for my husband, because I want him to be attracted to me."
What do you think of Hayek's highlights? Do you like her new look? Share your thoughts below.

–Brittany Talarico