Amazing Faceoff Alert: You've Got to See This Lea Michele vs. Selena Gomez Showdown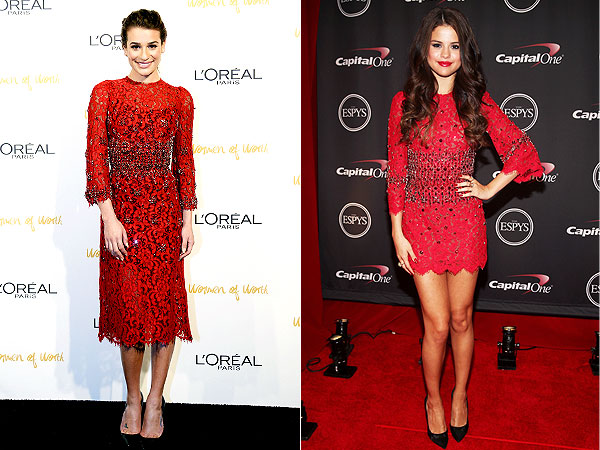 Getty (2)
Wednesday is Fashion Faceoff Day at the PeopleStyleWatch.com offices. And Lea Michele must have wanted to celebrate with us, because she stepped out Tuesday night wearing this killer dress last seen on Selena Gomez.

Michele was the definition of holiday chic in a red lace Dolce & Gabbana tea-length dress with gem embellishments at the L'Oréal Paris Women of Worth event in N.Y.C. Tuesday. Our first thought: Red is totally her color. Our second thought: Hmm … that dress has been worn before.
RELATED PHOTOS: Vote on more star style showdowns
Gomez selected the same design for the ESPY Awards earlier this year, but made a major tweak to the label's Fall 2013 design — she transformed it into a mini and showed off some serious leg.
We're totally torn on how we like this dress best, so we need you to vote below:
–Brittany Talarico