Jessica Alba Gets a Haircut ... Can You Even Tell?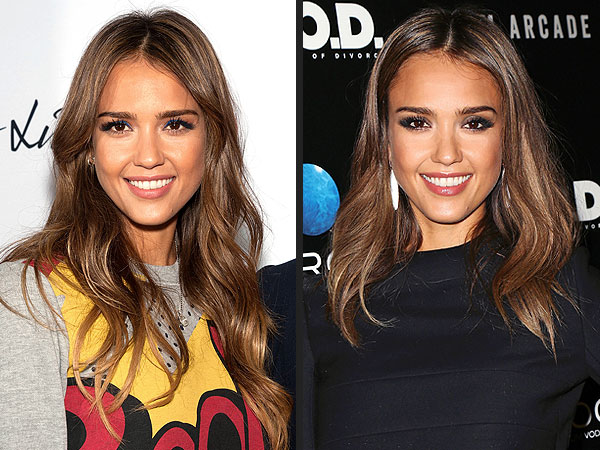 Getty (2)
We're always so busy obsessing over Jessica Alba's style (she's a regular in our Love Her Outfit gallery), that we almost missed the fact that she just got a haircut!
To be fair, it's not like she chopped it all off into a chin-length bobs or an asymmetrical crop. The actress cut off only a few inches, debuting the slightly shorter do at the Hollywood premiere of her movie A.C.O.D. Thursday night.
"Love my new haircut @andels thank u!," Alba shared on Instagram, along with a snap of the look created by celeb-loved hairstylist Andy Lecompte. (His other clients include Sarah Jessica Parker, Reese Witherspoon and Madonna.)
And with that cut, she also lost her summery ombré highlights for a slightly-darker brunette hue.
RELATED: Weigh in on more celebrity hair changes here!
Earlier this year, Alba changed up her mane game and braved thick blunt bangs for her role in the upcoming Dear Eleanor.
Are you a fan of Alba's new cut? Do you wish she'd gone shorter? Sound off below!
–Brittany Talarico