Ke$ha Has Rainbow Hair Now (Why Are We Not Surprised?)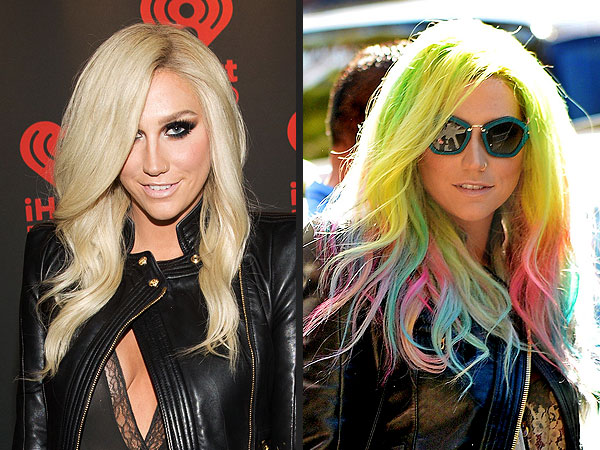 Warning: You might need to put on a pair of sunglasses before you stare at this photo of Ke$ha's new hair.
The singer (and jewelry designer of phallic earrings) has ditched her platinum blonde hue for Skittles-inspired highlights, with a base color of neon green. And it must have required a whole lotta dye.
"Feeling the rainbow," the star shared on Instagram along with a photo of her new colorful streaks, which give her a look that's part flower-child, part '90s raver and part Spin Art.
RELATED: New Cut! New Color! More celebrity hair changes you have to see
While the star has experimented with extensions and some very unique hair accessories in the past, she hasn't touched her signature blonde hue in a while.
What do you think of the star's new fluorescent color?
–Brittany Talarico