Nicki Minaj Sparkles At New York Fashion Week, Plus Other Happenings!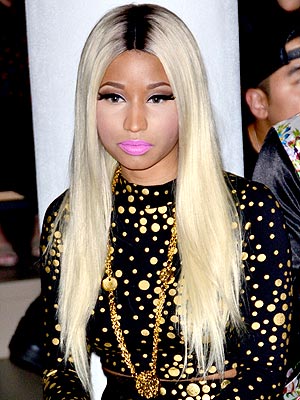 Courtesy BrianKillian/WireImage
Just because we're nearing the end of New York Fashion Week doesn't mean the glam is even close to over. The proof? These Tweets, Instagrams, Vines and Insta videos. We're particularly sweet on Nicki Minaj's bubble-gum-pink lips at the Jeremy Scott show, and, speaking of chomp chomp chomping, we're also eating up the Subway-wrapper dress that stole the Project Runway show. Scroll down for even more celeb spottings and day-in-the-life updates, and stay tuned for tomorrow's recap!