Queen Latifah's Latest Gig? A Hair Model!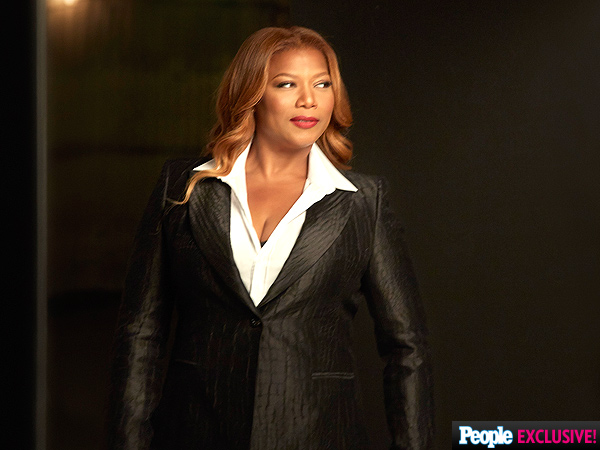 Courtesy Pantene
You may now add "face of the world's number-one haircare brand" to Queen Latifah's ever-growing list of accomplishments (which include, but are not limited to, Grammy winner, Oscar nominee, talk show host and current CoverGirl spokesperson). Because the star is the newest face of Pantene and will rep its Truly Relaxed and Truly Natural Collection.
We sat down with the actress and musician and, well, queen of all trades and got all of the exclusive deets on her new partnership with the haircare brand. Not only is she excited to be working with them ("ecstatic," in her words), but turns out she's been waiting quite a while for the opportunity. "I've wanted to work with them for a long time. When they first approached me, I thought, 'Finally!'"
And there's a specific reason she's been so eager to work with Pantene. "Having black hair is unique," she explains, "in that black women change up styles a lot. You can walk down one street block in New York City and see 10 different hairstyles that black women are wearing: straight curls, short cuts, braids — we really run the gamut. That means we have to have the products that really work for all of our various looks, and Pantene is so versatile."
Want to guess which of all of those styles Queen Latifah is most eager to rock this year? Going once … going twice … it's au naturel, baby! "I'm really looking forward to wearing it natural more often. It's just fun," she told us.
Queen Latifah's also looking forward to encouraging the masses to support National Donate Your Hair Day, on Sept. 7, which is when you can cut and gift your locks to help make wigs for cancer patients.
RELATED PHOTOS: Vote on major star hair change-ups here!
And finally, we couldn't end our interview without asking the star if she had any embarrassing hair mishaps over the years, and she did not fail to deliver on that front. "When I was a freshman in high school, which is a serious time in your life for how people look at you [Editor's Note: Agreed!], everyone wanted to wear their hair curly. So this woman went to put curls in my hair, but I had permanently straight hair at the time and didn't know you couldn't go curly if you had that! Let's just say I ended up looking like a hot mess. I'm glad I wasn't insecure back then, because that would have been beyond devastating."
Tell us: What do you think of Queen Latifah as the new face of Pantene?

–Annie Daly