Kelly Ripa Gets A Bob!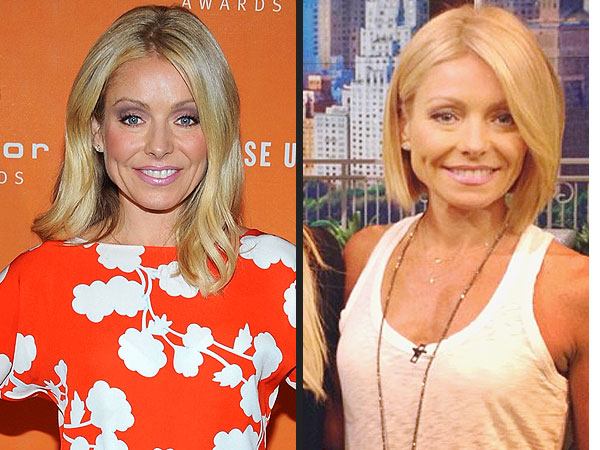 Getty; Courtesy Kelly and Michael
Remember how big of a deal it used to be to prep for back-to-school? You'd get your new pens, your new shoes, your new outfit (outfits plural if Mom was feeling generous), and your new haircut. Well, Kelly Ripa must have channeled her inner student over Labor Day weekend–because she kicked off the new season of her talk show LIVE With Kelly and Michael with a brand new 'do.
"Back in the saddle……..with a new cut!" the TV host Tweeted early this morning. The show's Instagram account also shared a photo of the star rocking her new asymmetrical bob alongside co-host Michael Strahan and guest Demi Lovato.
RELATED PHOTOS: Vote on more major star hair change-ups here!
And it looks like Ripa took a cut cue not only from her inner student but also from Beyoncé, who recently hopped on the bob-wagon as well and is now rocking an inverted style that's longer in the front and shorter in the back.
Tell us: What do you think of Kelly's new look?
–Brittany Talarico