Kate Hudson's Fabletics Workout Line: Exclusive Sneak Peek!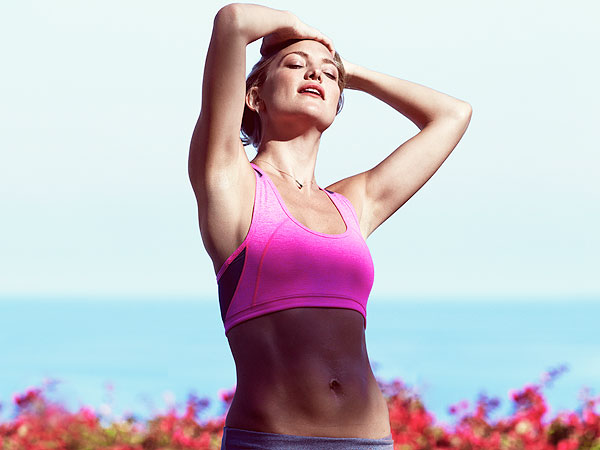 Courtesy Fabletics.com
There are days when the only thing that can get our butt to the gym is a really cute workout outfit, which means that we're always looking out for stylish, affordable gym gear to aid in that endeavor. Luckily, our cool-girl style crush Kate Hudson is entering that market with some flirty, fun designs for her new line, Fabletics (she's the co-founder). And we've got the exclusive first look at her collection, which will be available Oct. 1 at Fabletics.com.
As part of the JustFab team (you've already coveted their stylist-approved shoes and handbags and cooed over Christina Applegate's FabKids picks), Hudson is committing to bringing on-trend and well-priced fitness apparel directly to your home. And though this is just her latest foray into the style realm (she's an Almay spokeswoman and recently designed a capsule collection for Ann Taylor, for which she's also the face), Hudson sees it as just another facet of her creativity.
"I wouldn't say I'm looking at this venture as a new career by any means," she tells PEOPLE. "The whole design process is something I've always enjoyed being a part of and it's a way to channel my creativity that is totally different from acting."
She appreciates the opportunity to reach a variety of women with cute and high-performance pieces that don't require canceling your gym membership to save up for. "What's most exciting to me is that our line can be available to everyone. I love that it's high-quality, hip and affordable," she says. "It is definitely a fun and exciting way to reach more women with a positive message about living out their passion and focusing on something in their own lives to motivate them in new directions."
RELATED PHOTOS: Get inspired by stars looking fab on their way to work out!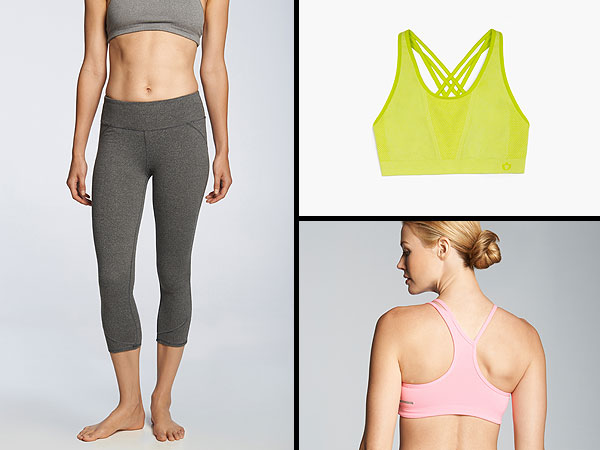 Courtesy Fabletics.com
Among Hudson's workout "absolute musts:" a sexy sports bra, cropped leggings and a loose t-shirt, all of which you'll see in her bright, stylish collection. And she tries to avoid "anything that clings in the wrong places — ladies, you know what I mean!" Because she feels so strongly about her own workout wear, it was important to Hudson to be inclusive in her designs.
"The most challenging aspect of the process of designing athletic wear is taking every body type into consideration," she says. "The whole Fabletics team shares this great sense of pride and accomplishment in the fact that we can create pieces and outfits that women of all shapes and sizes can feel great wearing."
Ready to up your workout gear game? Hudson recommends a few of her favorite pieces right off the bat: The Omemee and Vaasa sports bras and Lima capri (all pictured here) and the Tranquil T. And if you're wondering if you can afford her faves without her budget, here's the scoop: Prices start at $14.95 for tees and scarves, $19.95 for sports bras and top out at $59.95 for hoodies and jackets. VIP members who opt for the subscription model can get a full outfit for $49.95.
One more parting thought from the designer: "Women can participate in our online community, where they can get support for the goals they set for themselves. We'll have professional trainers that will share routines and fitness challenges that are manageable and attainable," she shares. "I'm looking forward to launching the line, but even more excited for the community we are creating for active women. It's a place you can discover new ways to achieve your goals. It's more than clothing, it's a way of life."
And when that way of life involves looking great while getting fit, you can count us in. Tell us: Are you excited to check out Hudson's new endeavor? Which pieces are your favorite?

–Alex Apatoff, reporting by Raha Lewis