Would You Take Style Advice From 'Team Lohan?'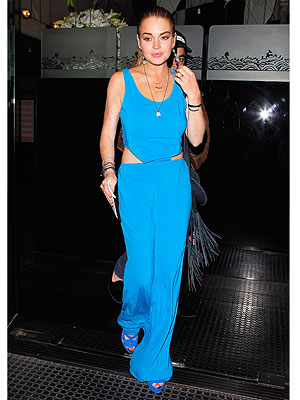 AKM-GSI
In all the hubbub surrounding Lindsay Lohan's interview with Oprah, you may have missed the fact that Lohan relaunched her personal website last week.
And part of the new site — and of Lohan's apparent overall rebranding — is a "style" section, curated by "Team Lohan" and featuring photos of the star over the years in various slideshows (ie. "Hollywood Glamour") and trend roundups ("#trending: Summer Blues").
RELATED PHOTOS: Vote on more star style in Last Night's Look!
Since Lohan has been, shall we say, a little off her style game lately, many of the photos date from the mid-aughts (actual quote: "Purple had a good year in 2008") and while we still fondly remember many of Lohan's best-ever outfits, the site rehashes a few we'd prefer to forget.
The site is still young and Lohan is just freshly out of rehab, so of course the style section has endless potential. But at the moment, we're treading with care. Tell us: Will you take style advice from "Team Lohan" on her new site?

–Alex Apatoff