Nude Lips: Who In Hollywood Is Doing Them Right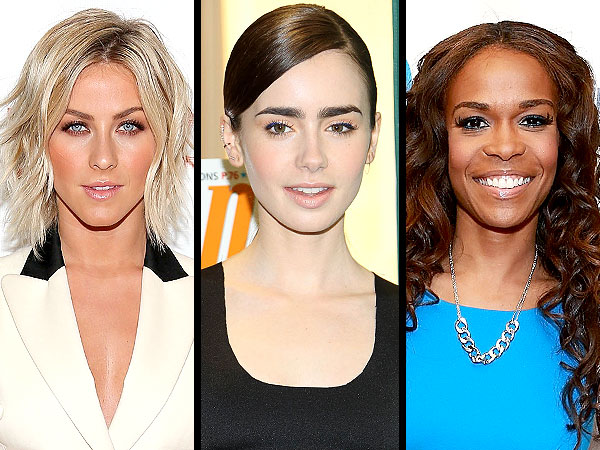 Getty(3)
We're well-documented fans of bright lipstick around the PEOPLE StyleWatch offices, but we're also suckers for a well-executed nude lip. When done right, it's a perfectly polished and sophisticated look that works as well for day as it does for night.
RELATED PHOTOS: Even more beauty looks we're loving right now!

From left, Julianne Hough, Lily Collins and Michelle Williams each display subtle variations on the ideal nude lip. Hough's is just-bitten with a peachy glow to go with her bombshell eye makeup; Collins's is more high-fashion, with a mod matte finish to go with her thick liquid liner; and Williams rocks a great-for-everyday glossy shine for a sunny girl-next-door feel.
Want to add this lovely lip look to your repertoire? For Hough's look, try NARS "Honolulu Honey"; for Collins, Tom Ford's "Blush Nude" is a good match; and for Williams, a highly tinted lipgloss like MAC Lipglass in "Myth" works well.
Tell us: What's your go-to nude lip color?
–Alex Apatoff