Style Rx: Piper Perabo's Leather Bike Shorts Make Our Blood Pressure Rise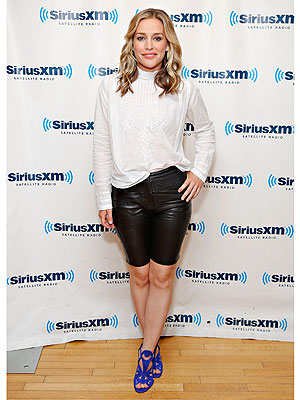 Cindy Ord/Getty
Who: Piper Perabo
Where: Visiting the SiriusXM studios in N.Y.C.
Diagnosis: She's suffering from one of the highest "Leave It" ratings in recent StyleWatch history. Also: chafing.
RELATED PHOTOS: Vote on questionable star style in "Obsessed or Hot Mess?"
Prognosis: There is absolutely no resuscitating high-waisted, quilted, front-zip leather bike shorts: They must be left to die. For immediate triage, we recommend swapping in some cute, relaxed cutoffs. Once the immediate danger is over, we can discuss wearing a long-sleeved turtleneck in July, but at the moment, the cute shoes and great hair keep Piper out of immediate danger.
–Alex Apatoff
Tell us: Do you agree, or does she look perfect?