Rachel Bilson's To Do List Makeup Look: All the Details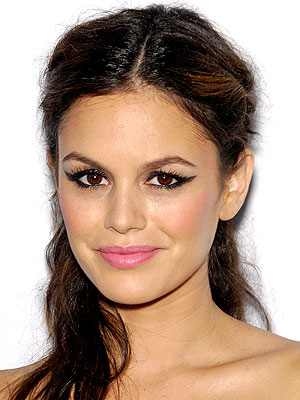 Landov
'Fess up: Were you too distracted by Rachel Bilson's super-intense To Do List premiere dress to notice her makeup?
We made the same mistake. Luckily, InStyle snagged her makeup artist, Amy Nadine, to share all her secrets (and some behind-the-scenes shots) to ensure we'd give her face a second look.
RELATED PHOTOS: Have you seen the beauty bargains we're loving right now?
And now that we have, we're thinking weekend makeup. Nadine gives the full rundown of the "punk butterfly" look in the InStyle slideshow, but we loved her tips for Bilson's angular eyeliner (trace Tarte liner up and back down in a diamond shape, then fill in) and her picture-perfect pink pout (Nadine layered on Tarte Lipsurgence pencils in "Amused" and "Lucky").
Check out the rest of Bilson's beauty look (and some silly candid snapshots) at InStyle.com, then tell us: Would you give this a try this weekend?
–Alex Apatoff