Three Weekend Mani Ideas: From Patriotic to Food-Inspired!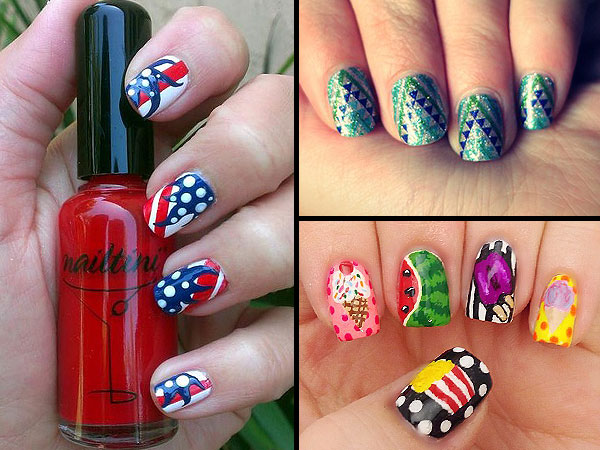 Courtesy Keds; inset: Jag Gundu/Getty
We already gave you some wardrobe inspiration for Fourth of July weekend. Now it's time to take care of your mani!
Thanks to our talented readers who shared their fresh paint jobs with us (don't forget to submit your photos here for a chance to be featured in one of our galleries!), we selected three nail art looks that are bound to generate big buzz on the beach this weekend.
RELATED: See which celebs got nail art right
If you want to show off your patriotic side, follow in Michelle Toma Olson's footsteps and go for an all-out red-white-and-blue look. Yes, those are actually fireworks on her nails.
To prove you're an expert on the latest mani trends, try a geometric paint job with some sparkle like Katie D.
And then the mani that has all the StyleWatch editors talking — the foods of summer. Brave a bold style like Victoria Carr and get a different delicacy painted on each of your fingers. Talk about dedication!
Tell us: Which look is your favorite?
–Brittany Talarico