Jaime Pressly Cuts Her Hair Even Shorter!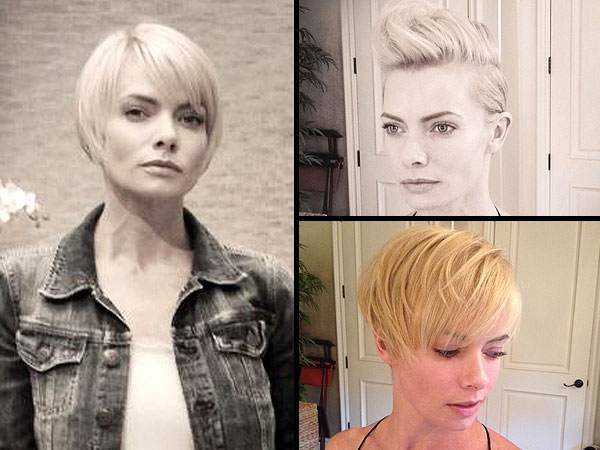 Courtesy Jaime Pressly(3)
Someone's feeling a little scissors-happy! One week after revealing a dramatic nearly-chin-length bob, Jaime Pressly has snipped away at her blonde tresses once again!
"My Jonathan Hanousek is the best hair stylist on the PLANET!!! Went a lil shorter haha!" the actress Tweeted along with a picture of her mane styled into a rockabilly-esque pompadour (top right).
RELATED: Check out even more major celeb cuts and color changes here!
To further prove she's in full-on hair experimentation mode, Pressly shared another snap on Twitter showing off the inch or two she shaved off her bob. Basically, she's teetering on the edge of pixie territory, as proved in yet another pic (bottom right).
In more celebrity hair news, Emma Stone went back to being a redhead and Camilla Belle lobbed her locks into an edgy bob. Does anyone else feel a Hollywood hair revolution happening?
Tell us: What do you think of Pressly's new do?
–Brittany Talarico