Is Selena Gomez Going Blonde?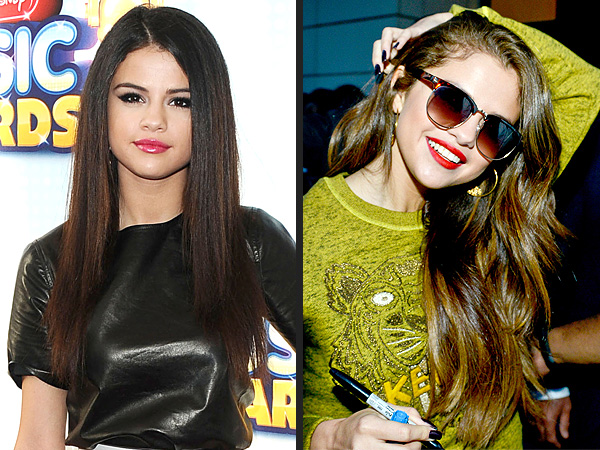 Splash News Online, INF
We know what Selena Gomez's breakover style looks like. And now we're wondering: Is this her make-up-over style?
Despite pal Taylor Swift's disapproval, Gomez and Justin Bieber are cuddling up again, and it appears Gomez is augmenting her increasingly edgy style with some lighter locks at the same time.
PHOTOS: See even more bold star hair changes here!
The star showed off a full head of honey highlights in Paris over the weekend, though it appears she's been gradually lightening up for a few weeks now. The naturally dark brunette isn't likely to shock her locks by going platinum overnight, but we're dying to know if her current shade is permanent or just a step on her way to going much blonder.

Tell us: What do you think of Gomez's new hue? Should she go even blonder?

–Alex Apatoff