Kerry Washington's Newest Hair Color: Red Streaks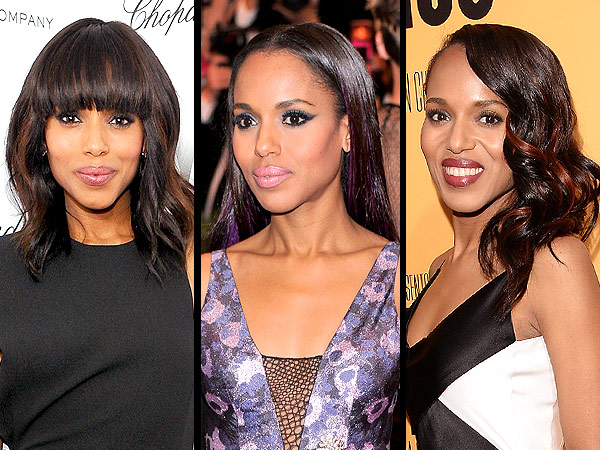 Getty;FilmMagic; Getty
Who has the boldest hair in Hollywood these days?
Well, okay, Miley Cyrus, but a close second seems to be Kerry Washington.
The Scandal star isn't afraid to switch up her hair color quickly, going from her ordinary dark mocha strands to purple streaks at Monday's Met Gala to her newest look, rich red highlights, at last night's premiere of her film Peeples — all within a week.
RELATED PHOTOS: Vote on whether you like a hair better before or after in our Celeb Hair Makeovers gallery!
Washington is so beautiful, she can pull off practically anything, which is why we love that she's willing to have fun with different hues, even for her biggest red carpets.
Tell us: Which look do you like best on Washington?
–Alex Apatoff