PHOTO: Ireland Baldwin Makes Her Modeling Debut In a Bikini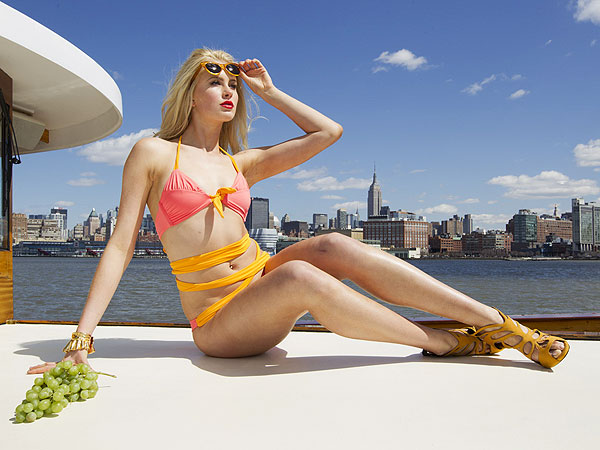 Beckwith/NY Post/Splash News Online
It's only been three weeks since Ireland Baldwin officially kicked off her modeling career, but the leggy 17-year-old has already landed her first high-profile swimsuit editorial, in the New York Post.
And while no one's doubting Baldwin's natural talents, we're guessing her famous parents (that would be Alec Baldwin and ex Kim Basinger, who's playing modeling coach for her daughter) may have helped catapult her into the spotlight so quickly.
That's not to say the young model doesn't pose like a pro in the photoshoot, wearing an assortment of skimpy swimsuits in N.Y.C.'s 40° weather without looking the least bit chilly. (We bet Kate Upton would be proud!)
RELATED: Want to wear that? Try this workout first!

After she conquers the modeling world, what's next for Baldwin? Becoming "the next Tina Fey," she tells the Post, with aspirations to act in comedies after she attends college.
For much more, read Baldwin's interview in the Post and check out the rest of her swimsuit shots here. Then tell us: What do you think of Baldwin's first foray into modeling?
–Alex Apatoff