Did Robert Pattinson Go Bald?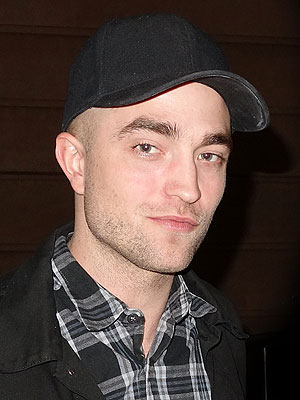 Splash News Online
He's had long, floppy locks and gelled-down bangs. He cut his hair short (and jokingly blamed it on head lice), then went funky and geometric, then got a buzz cut.
But now it appears we've reached a whole new frontier of Robert Pattinson's hair: completely bald.
The Twilight heartthrob was spotted out in Australia, where he's filming The Rover, with his head covered by a baseball cap — but with a distinctive cueball look peeking out underneath. What little hair he revealed looked to be about as long as his slight stubble.
RELATED PHOTOS: Vote on whether these stars' beauty looks work in Obsessed or Hot Mess?
Of course, he could have just gone back to his distinctive half-shaved look from before, but we're kind of hoping he did go crazy with the razor. After all, some of the hottest guys in Hollywood are voluntarily bald!
Tell us: Do you think Robert Pattinson shaved his hair off? Would you like that look on him?
–Alex Apatoff