Kim Kardashian Cuts Bangs (Again)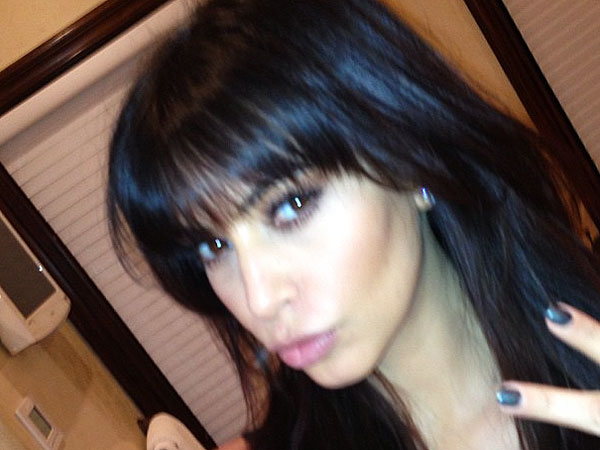 Courtesy Kim Kardashian
She may have fooled us last time, but now we have video evidence: Kim Kardashian has cut brand-new blunt bangs.
The star went back and forth on her Twitter account before making the chop, wondering "Bangs or no?" while holding a set of false fringe in front of her face. "Decisions, decisions!" she wails in the video.
"Philip [Wolff, her hairdresser] says you should never listen to a pregnant woman," Kardashian says in another video. "But I just feel like I need a change."
So the scissors got snipping, and before long, she debuted her blunt "Kate Moss bangs" on Instagram — much like sister Kourtney did last week. Tell us: What do you think of Kardashian's new bangs?
–Alex Apatoff