Hollywood's Huge Hair Trend: Will You Try It?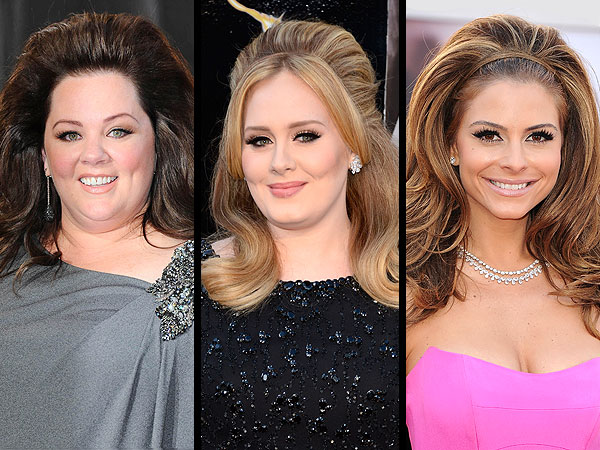 Startraks; Getty; WireImage
First Bradley Cooper showed up to the Independent Spirit Awards last Saturday sporting some extremely voluminous hair. Then, Melissa McCarthy arrived at the Academy Awards with a do so elevated, it earned her a place in our roundup of the night's most memorable style moments.
And the actress wasn't the only star who took her hair to astonishing heights on Sunday. Adele worked her signature half-up teased look on the red carpet, before switching to a full-bodied blowout during her "Skyfall" performance, and we feel bad for whoever had to sit behind Maria Menounos and her super-size mane.
RELATED PHOTOS: See the Biggest Oscar Style Statements
We're on the fence about this trend. On one hand, it's kind of fun when the stars go all-out with their hair for a big event (except for you, Bradley Cooper, you should lay off the volumizer). However, if your style requires a full can of hairspray and more than a few minutes of back-combing to achieve, you might want to take it down a few inches. Tell us: Will you try the huge hair trend? Vote below!