Nicole Richie's Beauty Philosophy? To Not Have a Beauty Philosophy!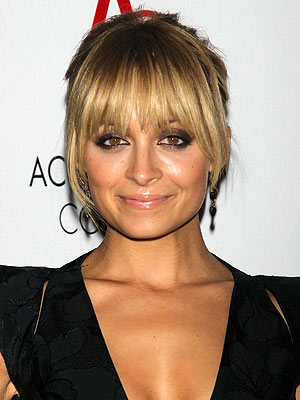 Kelly Jordan/Startraks
She's said it before and she'll say it again: "I'm just not good at makeup," Nicole Richie tells PEOPLE. "I know how to do two things: I know how to do a cat eye and I know how to do red lipstick. Other than that, I just don't really know what I'm doing."
For eyes, Richie often uses M.A.C's liquid liners, and for lips, NARS "Jungle Red" lip color. "I actually tend to use their lip pencil," she says. "I'm just better with pencil — I'm less nervous that it's going to smudge all over my face. And you can make it as light or as dark as you want."
But beyond those basics, "I don't really have a philosophy," the star says. "I don't know how to contour, I don't know anything about blush. I'm just not good at it!"
It's not a huge issue, though; Richie relies on makeup artists as needed, and actually prefers to go without makeup most of the time.
"Every time I do makeup — like when I'm filming Fashion Star and I have to wear makeup every day for a month — I actually break out," she admits. "So I've noticed that … I have better skin when I don't wear makeup."
To combat those breakouts, the star swears by Dr. Lancer products — and subscribes to the Hollywood dermatologist's very important skincare advice.
"He told me last year that I need to start wearing sunscreen, so that's been the big change for turning 30," she says. "And I do notice a difference. Sunscreen and moisturizer — those are my big things." Tell us: Do you consider yourself to be 'good' at makeup? What's your specialty? 
–Reporting by Jackie Fields