Are You Loving Jessie J's Head-to-Toe Prints?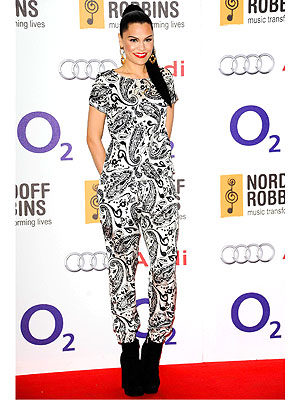 Wenn
Jessie J. Love her or hate her, you can't deny that the British star has a distinct sense of style — and the body to wear almost anything. (Yes, we're jealous, can you tell?)
But one of the singer's most recent outfits — a short-sleeved, ankle-length onesie with a bold black-and-white print — has us torn. On one hand, we think the U.K. Voice mentor pulls the look off quite well; those chunky boots and that high pony somehow work. But on the other … well, really? When you actually think about it, it's kind of an absurd outfit.
We know the star doesn't want her style to define her career, but when she's making such bold moves, we just can't help but pay attention. So what do you think? Vote in our poll below; your feedback could appear in an upcoming issue of PEOPLE StyleWatch!