Stella McCartney's Biggest Olympic Design Challenge? The Speedos!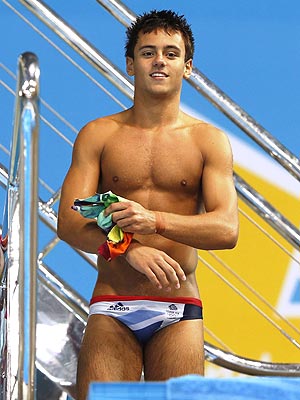 Barbara Walton/EPA/Landov
Designing Great Britain's Olympic kits was a lot of pressure for Stella McCartney. But one uniform in particular really posed a challenge: "Tom Daley's little thing," McCartney joked to the BBC Tuesday night, referring to the dreamy diver's Speedo (left). "There wasn't a lot of space to work on to apply the print!"
While the designer had to work with "so many different bodies, so many different shapes and sizes," she also had to take into consideration the 26 different sports she was creating uniforms for. Because of that, "It took about three years to do all the designs," she revealed. "It's the first time a fashion designer has worked with a sports brand like Adidas over an entire [uniform collection]."
McCartney was also forced to choose function over form, which can be tough for a high-fashion designer. "Practicality comes first," she shared, "and then secondly I wanted to try and represent the nation, try and make [them] iconic, try and make [them] recognizable. It was technology led … but I think for me it was trying to get the team to look and feel as one."
But even though the process was long and tough, McCartney has no regrets. As she said, "It's been an incredible experience." Tell us: What do you think of Great Britain's Olympic uniforms? Which country's uniforms are your favorite?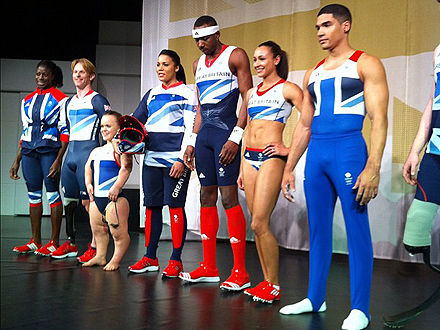 Courtesy Stella McCartney
–Reporting by Liz Corcoran