Which of Katy Perry's Hairstyles Does She Find Most Ridiculous?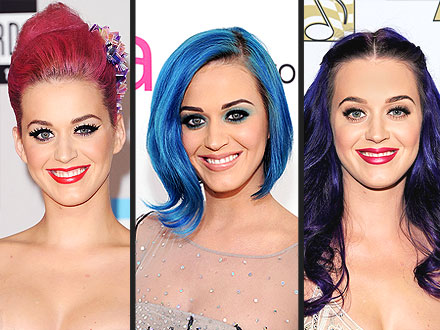 Getty; WireImage; NPG
From pink to blue to purple, Katy Perry has worn almost the entire rainbow on her head. But it's not one of her recent looks that makes her cringe; it's one she had when she was a teenager.
"I would say, That the Meg Ryan haircut looks ridiculous on you,'" Perry joked to ET Canada about the one thing she'd tell her 15-year-old self. "But I'll probably say the same thing to me in 10 years: 'Why did you think you were a walking Pantone color book?'"
However, the superstar, also known for her love of outrageous fashion, added that even if she wasn't famous, she'd still love to shop. "I'd probably be on my third child, somewhere in the middle of America, still probably shopping at thrift stores," Perry revealed. "I love a good thrift store."
–Jennifer Cress