When Did Sienna Miller Have Green Hair?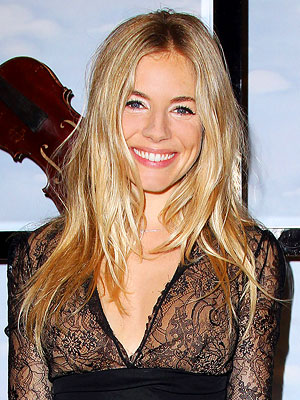 Fame
It turns out Sienna Miller was way ahead of Nicki Minaj in the hair color department: the actress dyed her hair all sorts of crazy colors as a teen. "First I experimented with rave colors," Miller tells The Telegraph while reflecting on the ups and downs of her tresses. "Dying it pink, then pink with white streaks, then green."
At one point, she even sported cornrows. "It was not a good look on me, especially as I had braces at the same time," she shares.
Years later, Miller looked great in a cropped do for her role as Edie Sedgwick in Factory Girl — but says the look didn't suit her as well when she was 16. "I took a picture of Winona Ryder into a branch of [salon chain] Toni & Guy in an effort to achieve her pixie cut," she explains. "But when I walked out I looked as if I had a helmet on. My boyfriend at the time opened the door and closed it in my face."
Needless to say, these days, the mom-to-be opts for a low-maintenance hairstyle. As she jokes, "I think I'll be avoiding the cornrows."
–Jennifer Cress