Grab Vera Wang's Wedding App — for Free!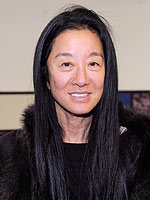 Jemal Countess/Getty
Calling all brides: Vera Wang wants to help plan your wedding! The famed dress designer just released a new app for iPad, iPhone and iPod touch, aptly called Vera Wang on Weddings, which features a scheduler, guest list manager, interactive inspiration board, cake ideas and more. And of course, Wang will give her input on the various styles of brides — and the dresses to go along with them. "I would like a bride to take this app as a suggestion, as encouragement to find out who she really wants to be and how she wants to get married," Wang says. "I hope that what I do … makes this job just a little more pleasurable and a little bit easier for the bride." Through the end of February, grab the app for free; beginning March 1 buy it for $9.99.