Would You Wear Clear Shoes Like Dakota Fanning?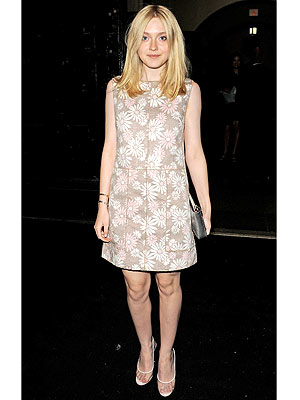 Bill Davila/Startraks
Dakota Fanning has a sense of style that's generally spot-on. The young fashionista has relationships with a roster of fabulous designers, and looks put together every time she leaves the house — even if she is just going to class.
But sometimes even the chicest stars can make minor mistakes. Case in point: Fanning wore clear pumps to Marc Jacobs's spring 2012 presentation in New York in September, a move that's often considered a fashion faux pas. However, given her age — she's just 17 — and the light color of her dress, it's not necessarily an awful decision — maybe she can pull it off. Regardless, we want to know what you think of the look.