Win a Trip to the 'Breaking Dawn' Premiere!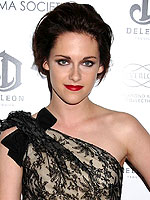 INF
Want to rub elbows with Bella, Edward and Jacob this November? InStyle.com is running a fun fall contest; the grand prize includes a trip to the Twilight Saga: Breaking Dawn — Part 1 premiere in November, plus some awesome limited-edition Twilight-branded hairstyling tools. (You've gotta look good when you meet the Cullens, of course!)
Visit InStyle.com for the details, then visit InStyle's Facebook page, become a fan and enter your name by Oct. 13. May the biggest Twihard win!