DEAL OF THE DAY: 20% Off of Bella Floria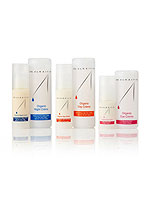 Fill your beauty cabinet with feel-good skincare and other goodies from Bella Floria, a one-stop shop for all sorts of organic, natural and eco-friendly beauty products. Proving that doing good doesn't have to mean skimping on the stuff you love, the lines Bella Floria carries are luxurious, smell wonderful and are sure to become staples in your beauty routine.
From eyeshadow and lipstick to bath oils and haircare, you'll find just what you're looking for — and maybe some great gifts too! Shop with a discount, making this Dr. Alkaitis day cream $52, by clicking here.