DEAL OF THE DAY: 30% Off of Elemis Skincare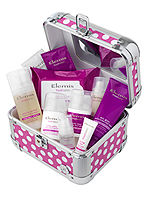 When was the last time you treated yourself? Get some guilt-free indulgence with our exclusive discount code for Elemis's luxurious skincare line. Combining natural ingredients with powerful results in a range of skincare that treats everything from sensitive skin to wrinkles, body cleansing to soothing muscles, Elemis has all your needs covered from shower to sleep.
Scrub, rub, wash and firm — and best of all, relax — by picking up some of the British brand's great finds, like the Peachy Perfect face wash, $17 with discount, by clicking here.