DEAL OF THE DAY: 25% Off of Amazing Cosmetics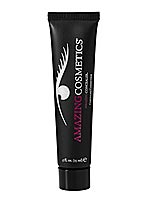 Celebrities may look flawless most of the time, but they don't do it without a little help! Kiss dark circles and redness goodbye, add sparkle to eyes or give yourself a bronzey glow with must-have products from Amazing Cosmetics — stars swear by their goods when getting red-carpet ready.
Want to look like a million bucks, too? Score a tube of the AmazingConcealer, $32 with discount, by clicking here.