What's Up with Robert Pattinson's Hair?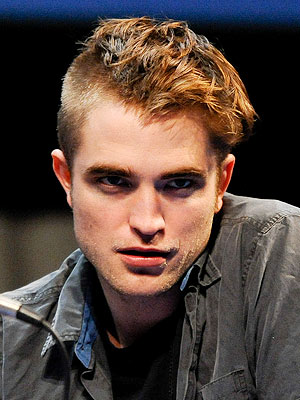 Frank Micelotta/PictureGroup
Not since Justin Timberlake's curls has a male star's hair caused such a stir. Twilight's Robert Pattinson, who came onto the scene with his trademark untamed tresses, gave fans a rise when he chopped his hair in 2008. Since then, the brooding actor's lush locks have been the topic of much scrutiny: a tamed look drew criticism, a cleaned-up style was dubbed debonair and a red hue had admirers divided. Now, the Water for Elephants star has done it again, changing his hairstyle into something that might be dubbed a semi-buzz. At Comic-Con in San Diego on Thursday, the actor turned up (with his costars) to talk Breaking Dawn Part 1 sporting a style that was half-cropped, half-wild. But fear not: the cut appears to be for his role in the upcoming thriller Cosmopolis, a movie centered on a young man who makes an odyssey across Manhattan in order to get a haircut. However, just like his new look, we're feeling a little divided: Do we like it or not? Tell us: What do you think of Pattinson's new look?