Mila Kunis, Kristen Stewart, Leighton Meester: Who Wore Her Balmain Best?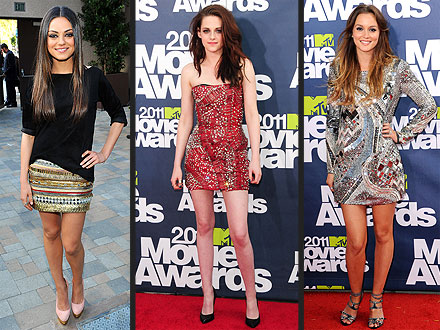 Mark Davis/MTV/PictureGroup; Kyle Rover/Startraks; Landov
Long locks? Check! Lots of leg? Check! Chic Balmain mini? Check! Three of Hollywood's hottest 20-somethings — Mila Kunis, Kristen Stewart and Leighton Meester — wore short and sexy dresses by the French fashion house to Sunday night's MTV Movie Awards in Los Angeles. Kunis paired her glittering getup with a loose black top; Stewart, who hit the carpet in a safety-pinned red dress and heels, changed into her trademark sneakers for the ceremony; and Meester rocked a sleek, long-sleeved mirrored frock. We think all three looked gorgeous, but we want to know what you think. Tell us: Who was best in Balmain?