Cheryl Cole and Sarah Jessica Parker's Hair: Go Big or Go Home!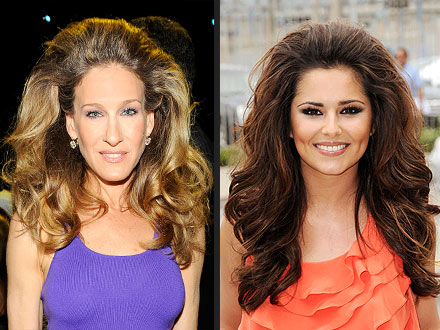 Frank Micelotta/PictureGroup; AFF-USA
Are hot rollers and Aqua Net making a comeback? If you ask Cheryl Cole and Sarah Jessica Parker, the answer might be 'yes.' The X Factor judge and Sex and the City star both popped up at events this week sporting super-voluminous curled hair. Cole, who was arriving at X Factor auditions in Los Angeles on Sunday, paired her bouffant with a flowing top, colorful belt and purple pants, while Parker, at the Robin Hood Foundation gala in N.Y.C., wore her waves with a floor-length blue dress. While we're not so sure about hopping on this hair trend just yet, we want to know what you think.