Reese Witherspoon's Dress Designer of Choice: Jason Wu!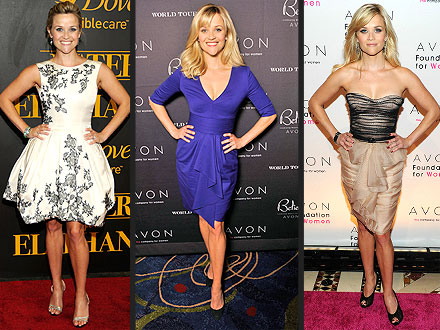 WireImage (2); Getty
Michelle Obama may have put him on the map, but it's Reese Witherspoon who's helping to keep designer Jason Wu's name in the news. The newlywed actress has apparently made the 28-year-old style star her go-to when she needs a party-perfect look: she's worn his cocktail dresses more than five times since the beginning of 2010! At Sunday's Water for Elephants premiere in New York City, Witherspoon stunned in a sleeveless white dress with black lace detail. In January, she brought a pop of color to the carpet, stepping out in a playful V-neck purple number at Avon's 125th anniversary celebration. Months earlier, in October, she scored again in a strapless black-and-nude cocktail dress for an Avon event in the Big Apple. We loved her look in March 2010, too, as she arrived at the Global Leadership Awards in Washington, D.C., wearing a belted black-and-blue frock. And Wu's whimsical take on the LBD looked perfect on Witherspoon when she appeared at a fund-raiser for the EIF Women's Cancer Research Fund in January of 2010. He may not have had the plum job of designing her wedding dress, but it seems that Wu has a fashionable friend in Witherspoon. Tell us: Which of Witherspoon's Wu dresses is your favorite?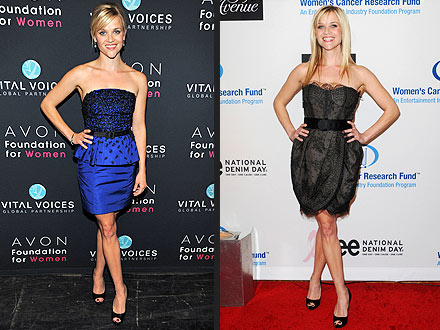 WireImage; Startraks
SEE MORE OF WITHERSPOON'S STYLE IN 'REESE'S TOP FIVE PINK DRESSES'