Hilary Duff Debuts New Bangs on Twitter!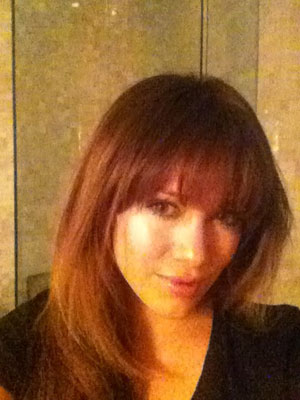 Courtesy Hilary Duff
Last month, she went brunette — and added feathers to her look — and now, Hilary Duff has gone and cut bangs! The actress Tweeted the trim on Saturday night — "new moon…new me," she told followers — sharing a photo of her stylist friend snipping her hair. Later, she posted a second shot, thanking fans for supporting her new style. "A success! Thank god you guys love it makes me feel so good!" The actress has been a bit of a hair chameleon over the years, going from blonde to brunette (and back again) several times, dying it extra-dark in 2006 and even adding bangs in 2007. But we have to say, she works any style she tries! Tell us: What do you think of Duff's new bangs?